How to check a user profile and see where and when he logged into your hotspots
You may need to see user details or check the location used by a user. To do this, you will have to go to the identities page on the admin console.

---

You can search identities in a timeframe based on criteria like the identity creation date, its last connection or its validity start or end date. Once the list is displayed, you can use the quick filter field to further filter the results on a match with the text you enter. For example, you could filter by the username or the sponsor email or the profile type.

---
To see the details about a specific user you just have to click on the eye icon on the right side of the user identity.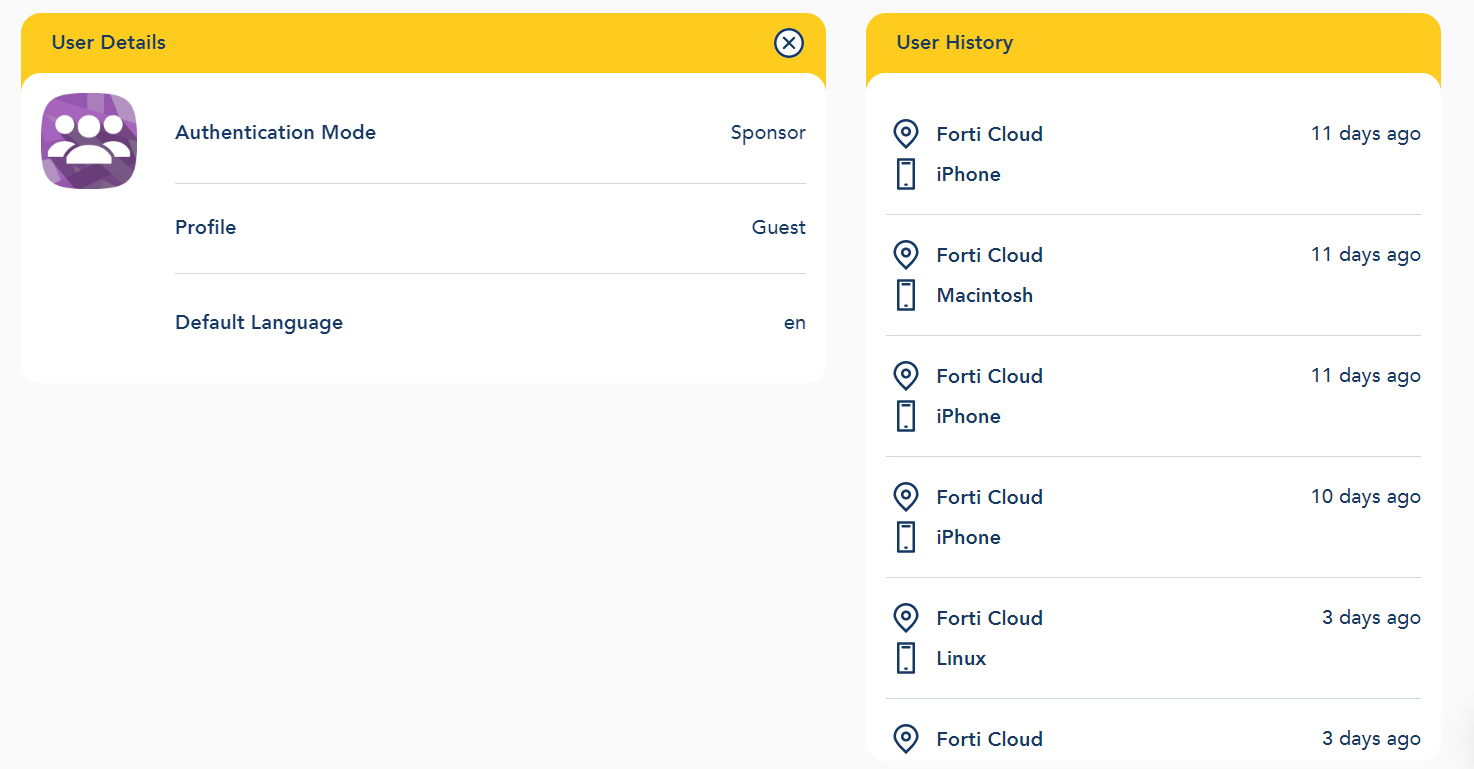 There you will see all the available user details like its language, last login, authentication type and more.
---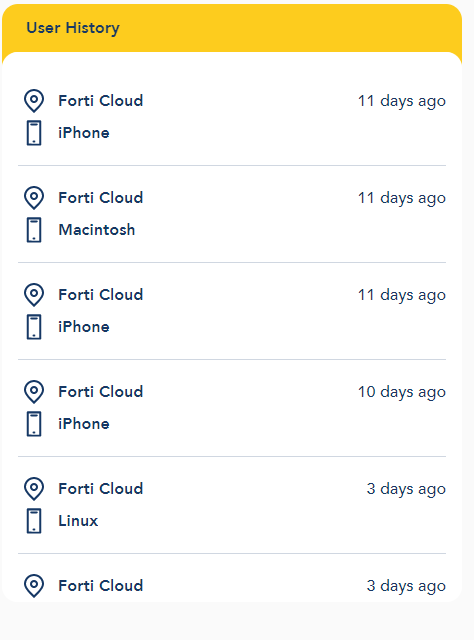 On the right side, you will be able to see all the individual connections this user did.