Cloudi-fi Support Services provides expertise to help customers get deployment recommendations and efficiently solve technical issues.
This guide summarises best practices on how to leverage Cloudi-fi Support Services.
How to contact us?
Live discussion with the Support team
Using our chatbot
1st level support with automated engine and access to the knowledge base

2nd level support to allow you to discuss with our support team directly during EMEA Business hours (from Monday to Friday - 9 a.m. to 5 p.m. GMT+1)
Raise a ticket (new need/question/incident)
From the Cloudi-Fi admin console, go to Help > Submit a request (1)
Then, fill the form (2) and Submit your request.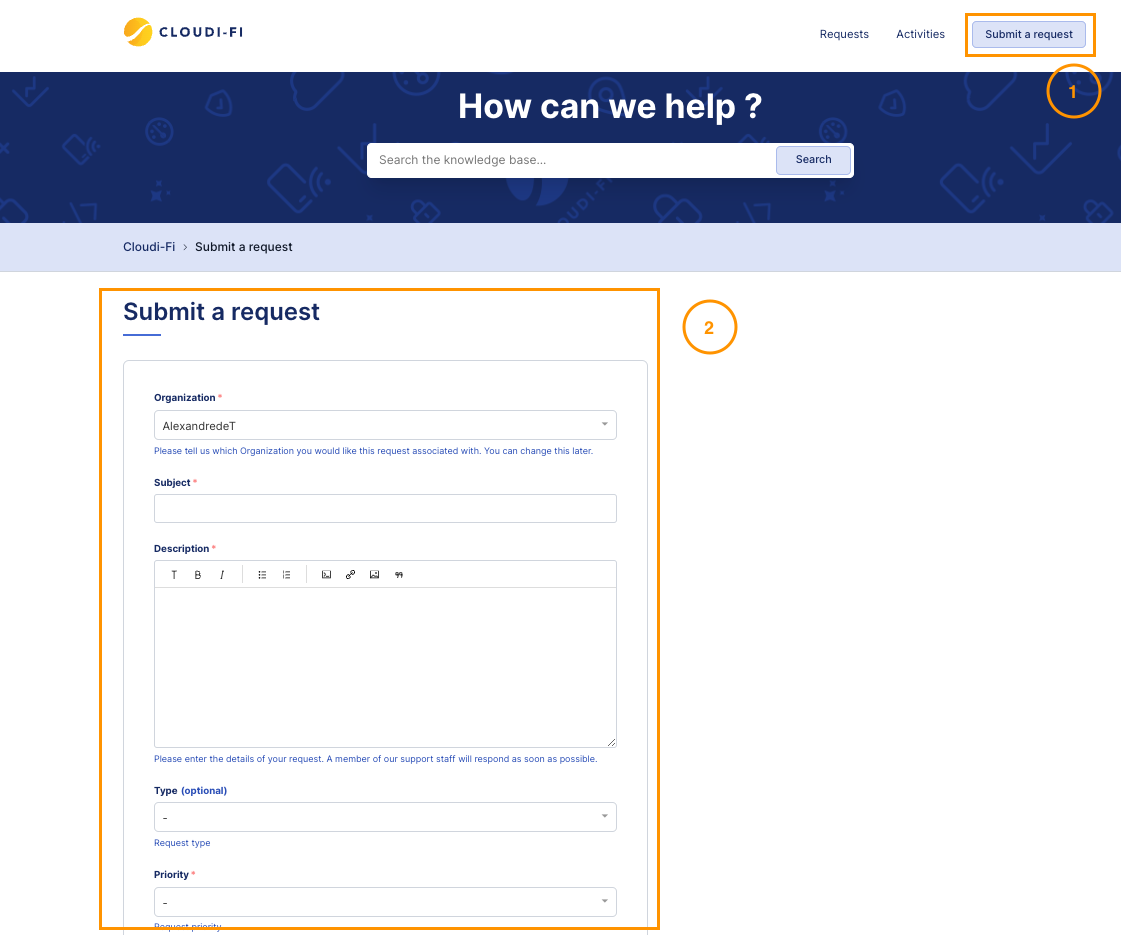 Priority definition
Define the priority of your ticket.
| | | | |
| --- | --- | --- | --- |
| | High | Medium | Low |
| High | P1 - Critical | P2 - Medium | P3 - Moderate |
| Medium | P2 - Medium | P3 - Moderate | P4 - Low |
| Low | P3 - Moderate | P4 - Low | P4 - Low |
Impact
High: Business unit, department, location

Medium: number of users

Low: Single user
Urgency
High: can no longer perform primary work functions.

Medium: work functions impaired, the workaround in place

Low: Inconvenient
Questions tickets will get a default priority (P4).
Follow your ticket history.
Once your ticket is created, you can easily follow and update it from the Cloudi-Fi admin console.
Go to Help > Requests (1)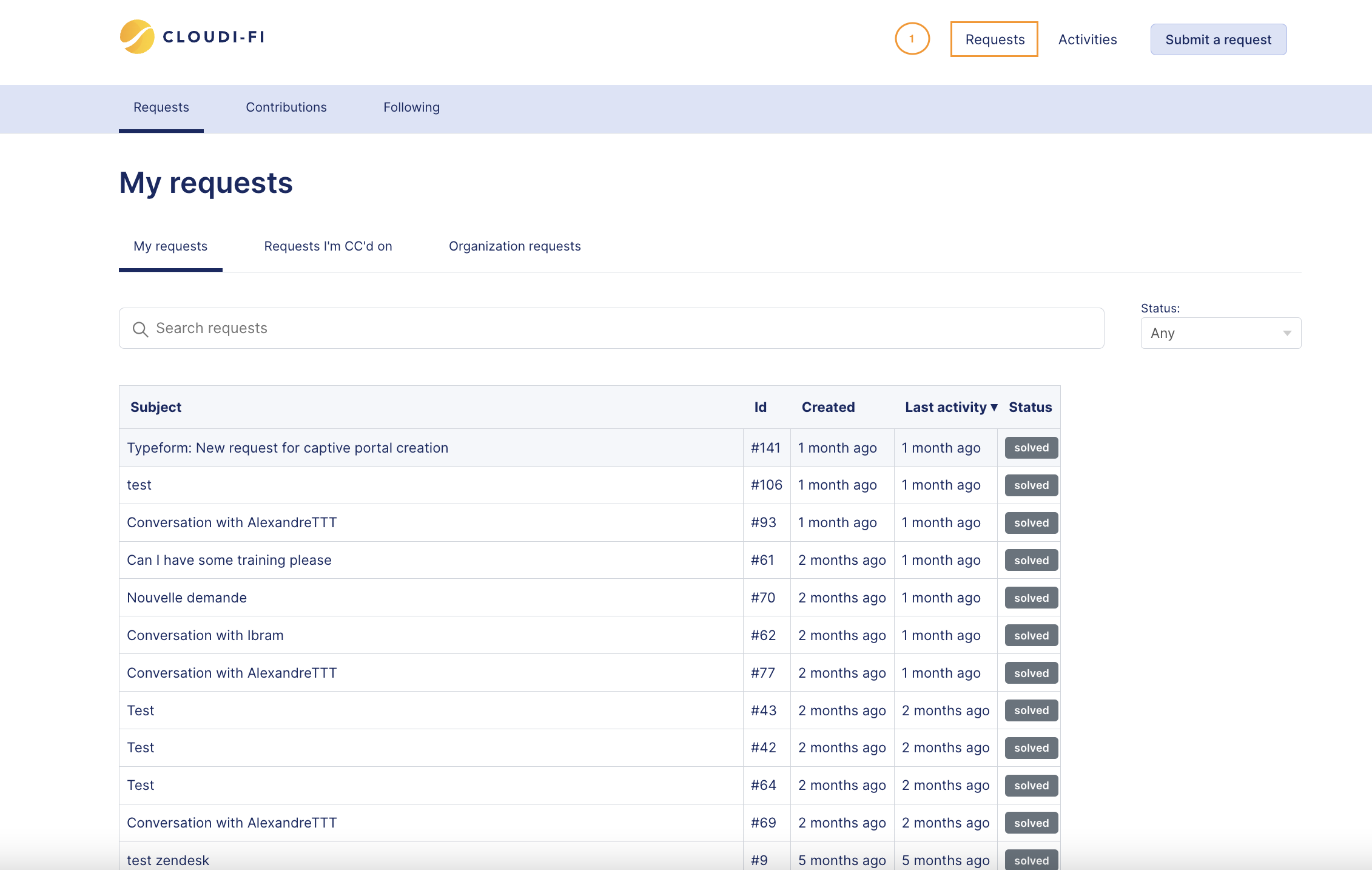 In case of unavailability of the Admin console, we will activate the support@cloudi-fi.com email to open a new ticket.