Step-by-step instructions to create and update a Guest account using Lobby feature
Use case:
As a company, you might experience many visitors and even employees wanting access to the Internet for their personal devices or laptops. Often, as a company, a person is dedicated to doing this: A receptionist giving manual access. Thanks to the Lobby Menu, you can easily simplify this process and create and edit visitor profiles. These credentials can be printed.
This feature is useful and easy to use. Furthermore, it is very secure. You only have access to the visitor profile information. No other information is accessible.
Prerequisites:
As an Administrator, you need to check that Lobby access option is activated for your Administrators profiles. To customise your Administrators profile, please see our documentation (Customise the administrators rights with Profile)
Step: Create a Guest account
Open the Cloudi-Fi dashboard and go to Users > Lobby (here you will see a list of Account that have already been created as well as how long that access is valid for)
Click on the "New user" button and enter the required user's information such as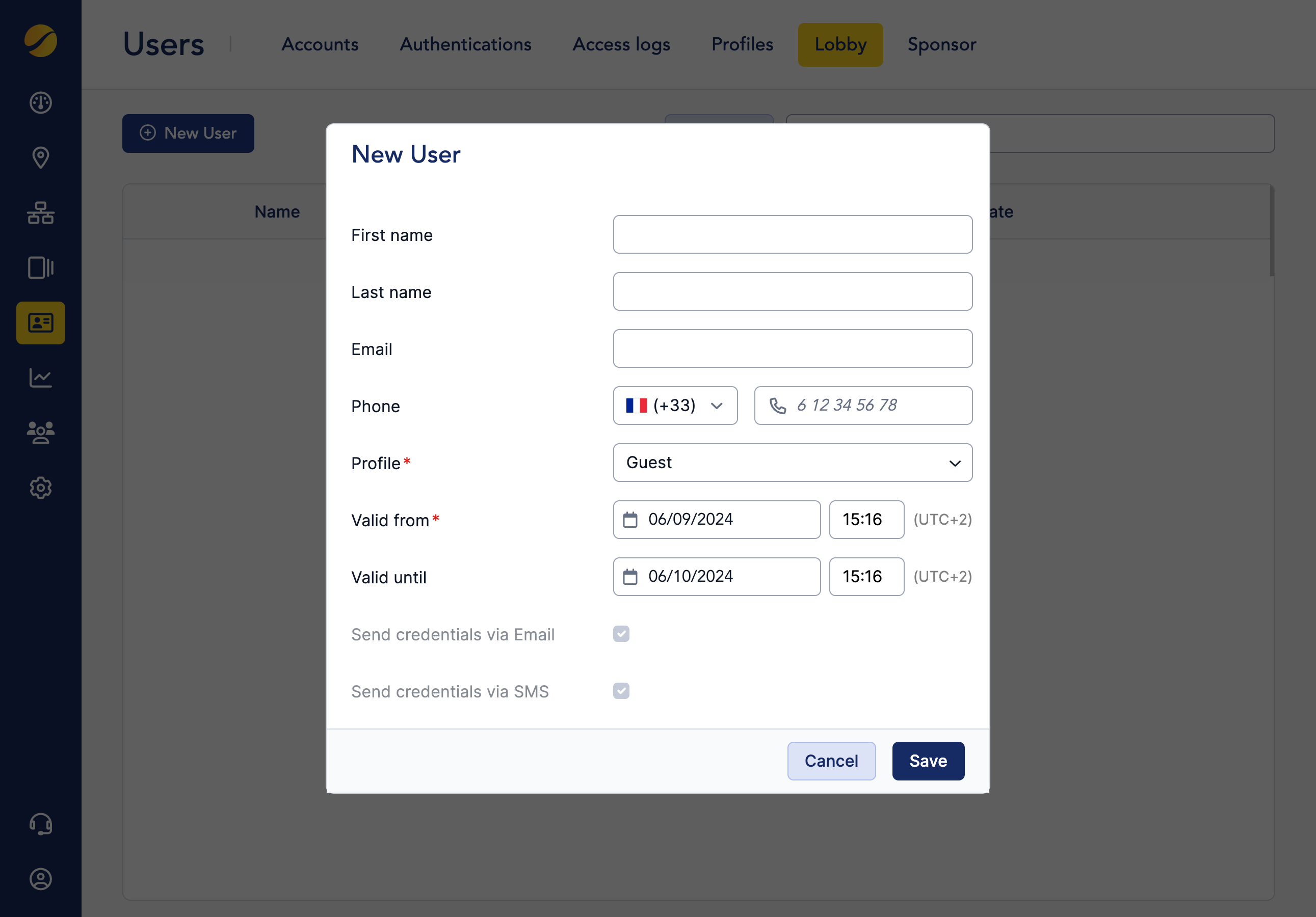 First name
Last name
E-mail address
Phone number
Type of Profile (profile types are customisable and so you can add other types in Users > Profiles)
Account validity period (thanks to this Profile, you will be able to set different account validity period)
Send credentials (you can choose to send either the credentials directly to the user via SMS or via e-mail)
Once you click on "Save", you will receive the user's credentials.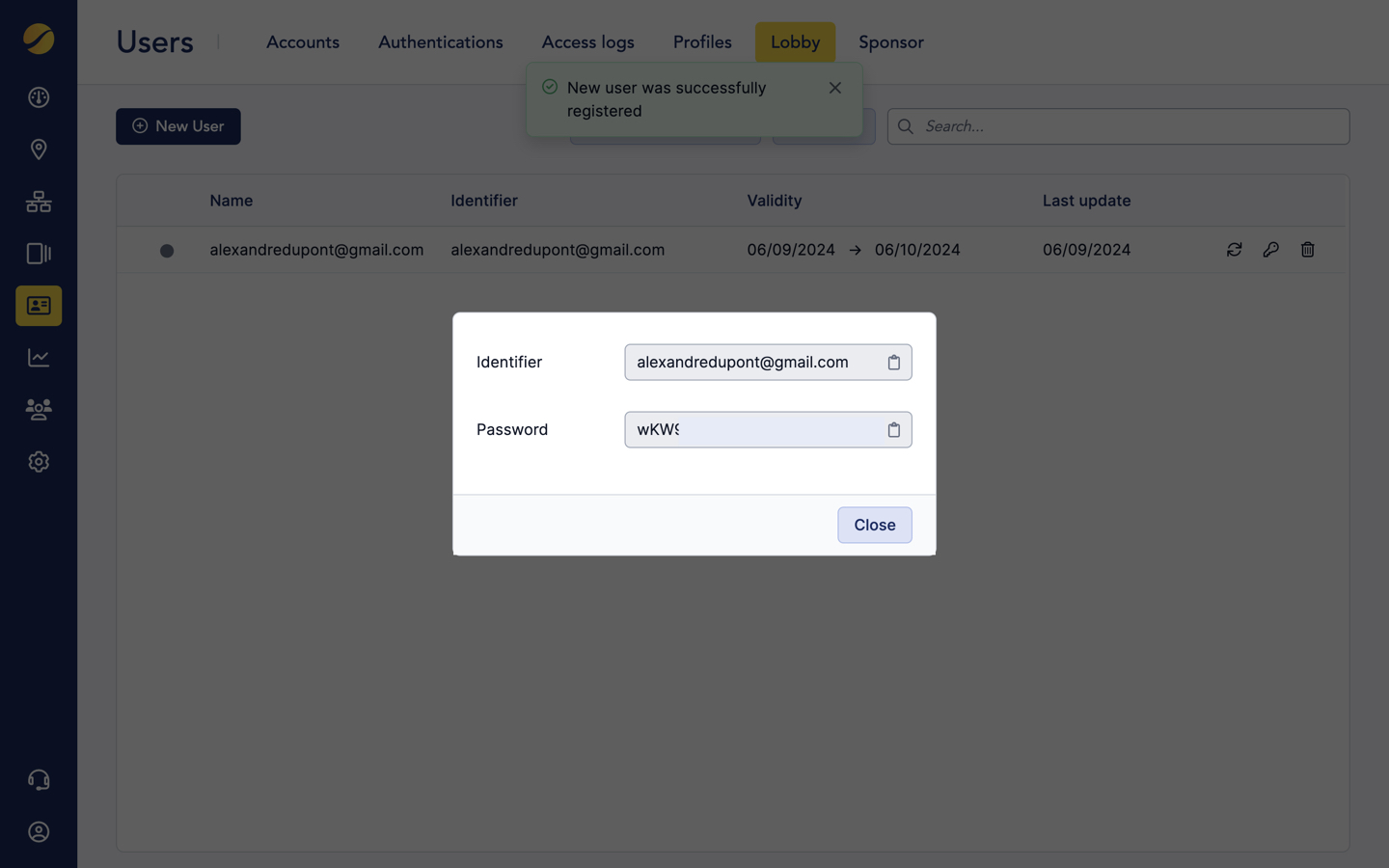 If needed, you can choose to print the credentials out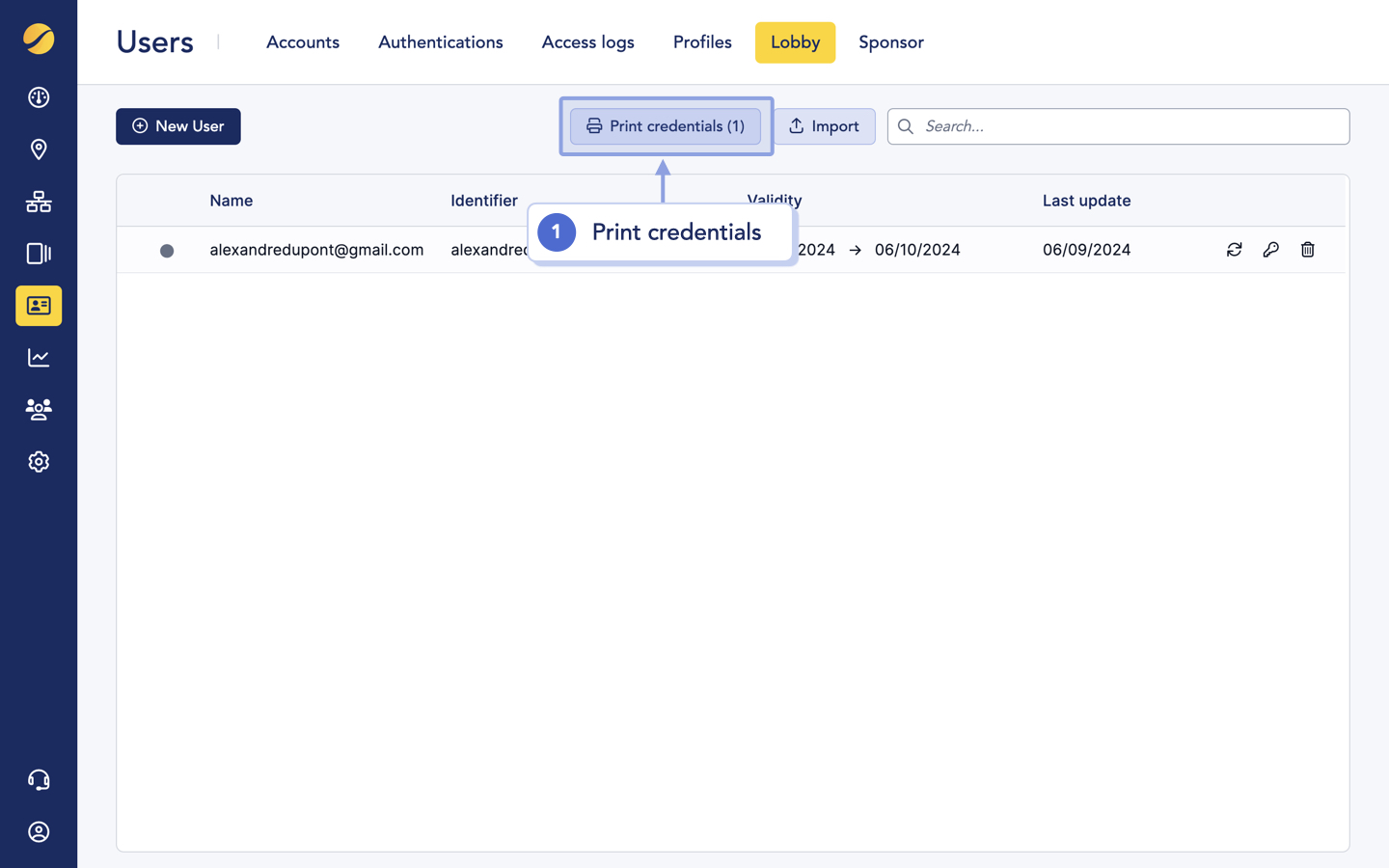 What's Next?
If you need to renew a user password, you can go back to the user's inventory (in Users > Lobby) and click on "Reset Password"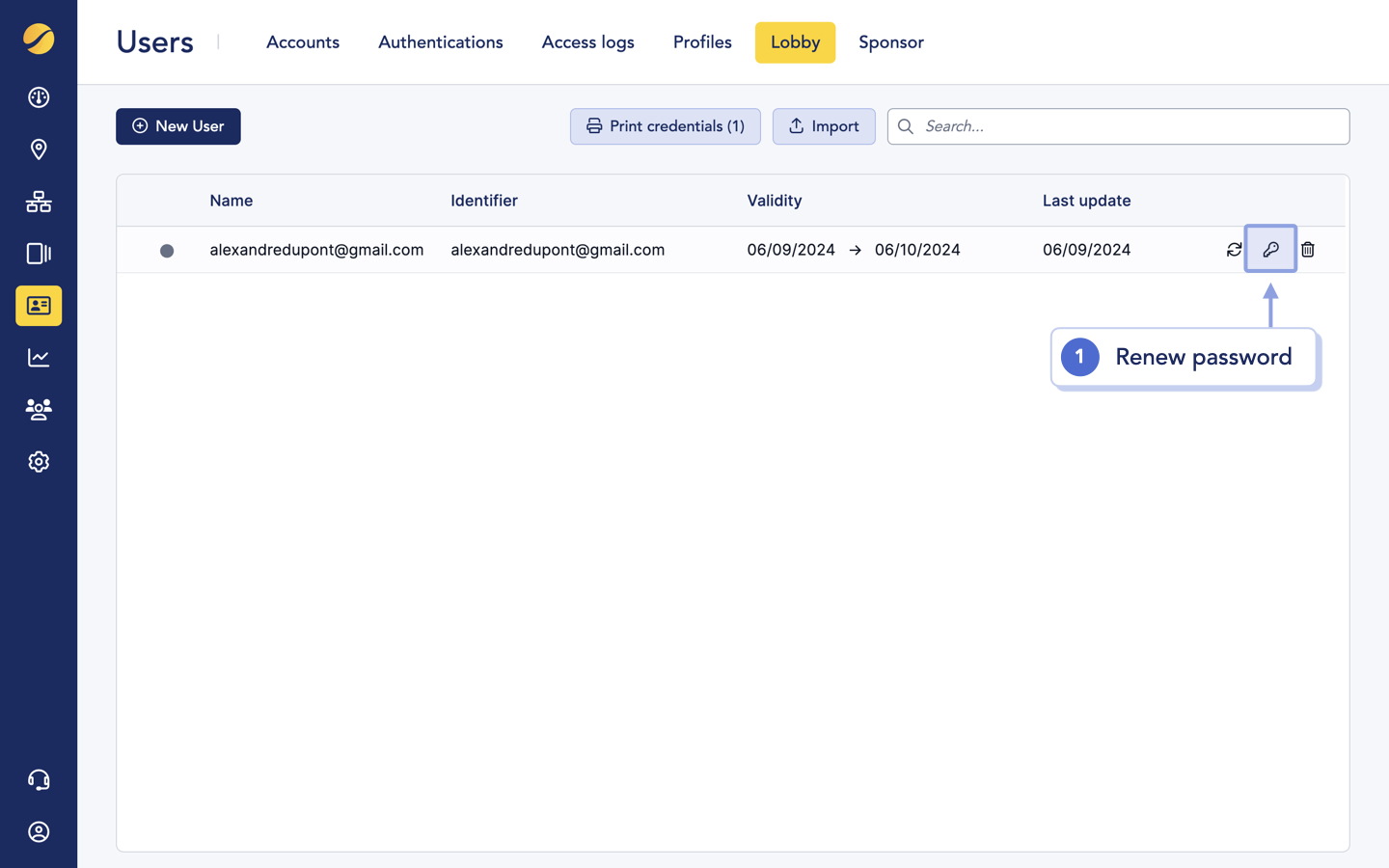 If a user reached the end of his validity period, you can easily renew/extend his account by clicking on "Extend account Validity"
New start_date: day's date
New end_date: day's date + guest_profile duration