This article describes how to customise the rights of your administrators to the Admin Console
Each administrator has one Profiles assigned. These Profiles define all admin rights of an Administrator.

Customise Profiles
To access the list of Profiles , go to Admin Console > Administrators > Profiles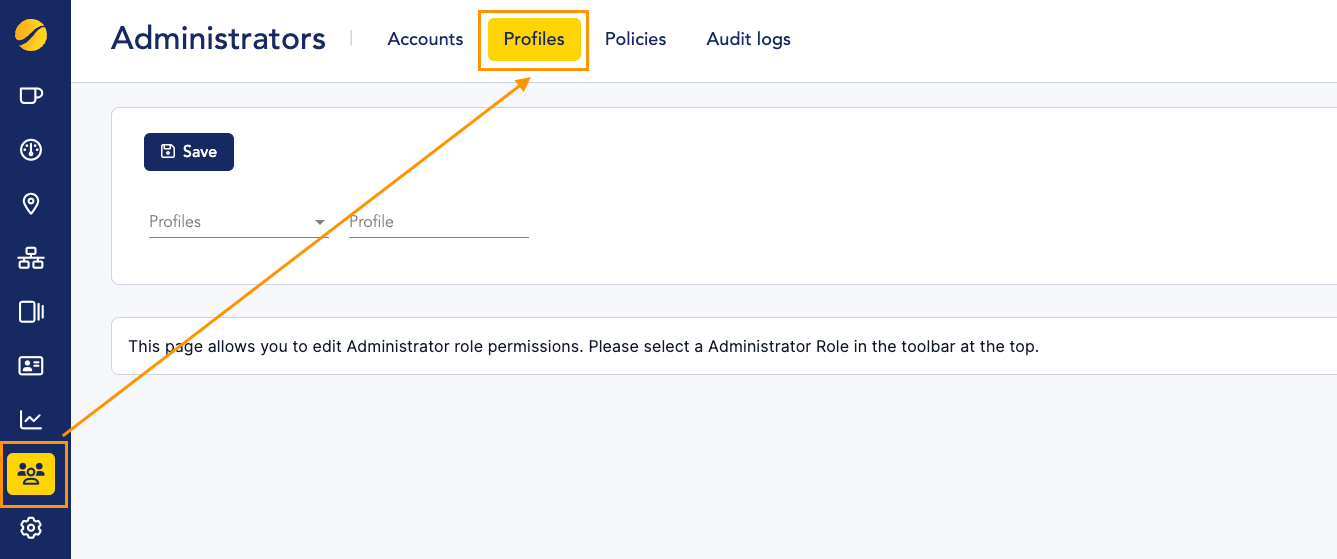 Then select the Profile for which you want to get the details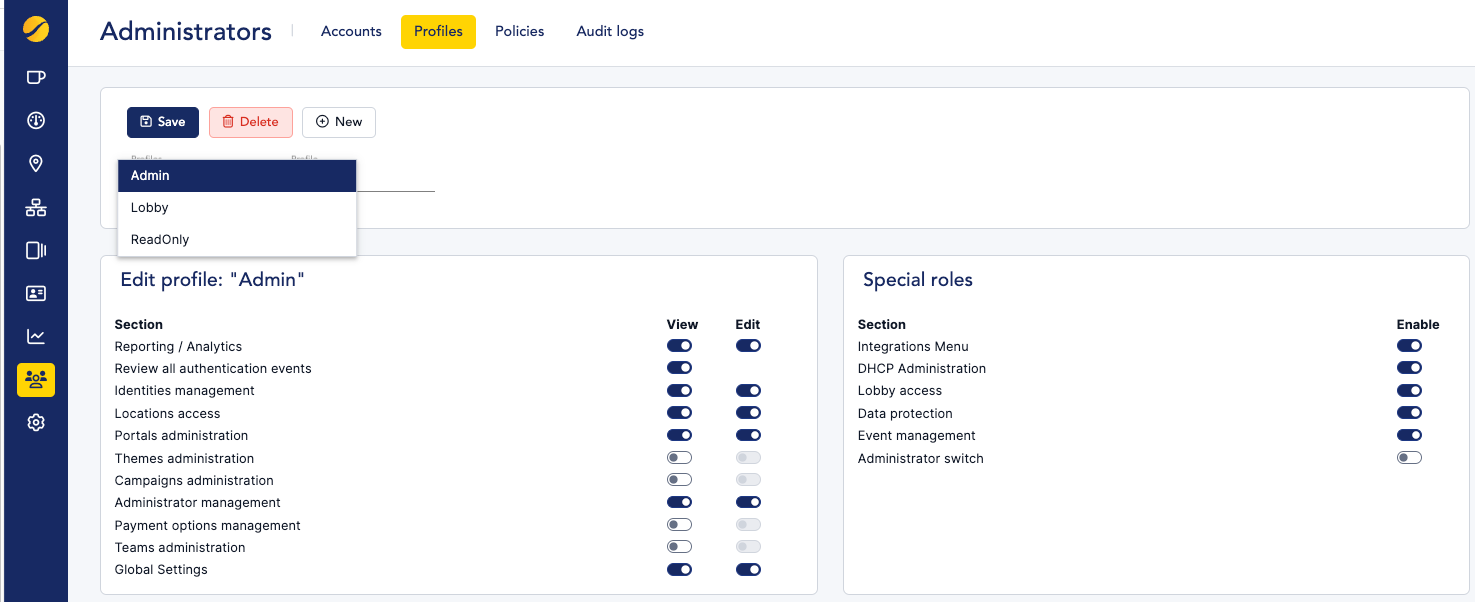 You can customise the Profile and Save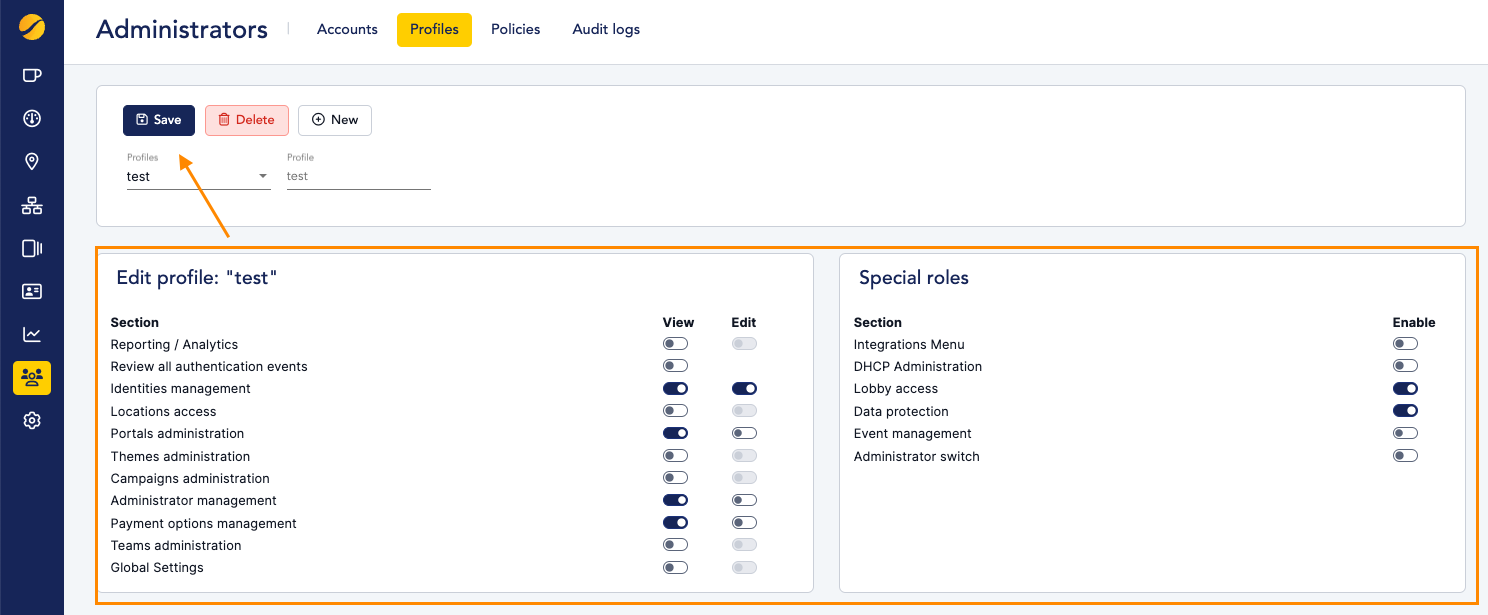 Create New Profiles
By default, there are 3 x Profiles created (Admin, Lobby, Reporting.
However, you can create new profile.
Select New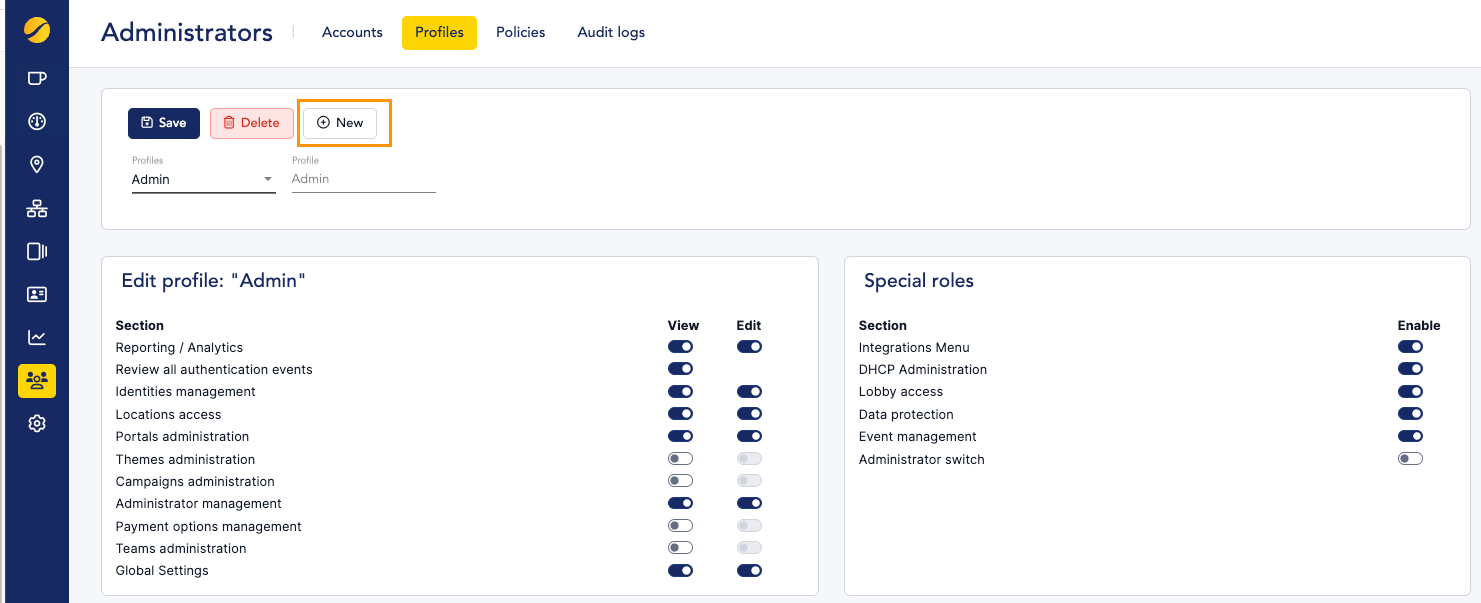 Define a Name and Save