Set up your custom visual dashboards, create captive portal authentication management reports with the Cloudi-Fi admin public reports
Set up your first custom captive portal usage public report
When clicking on Reporting and Public in the menu, your company's public reports will be displayed in the admin console. It contains extensive metrics about your company.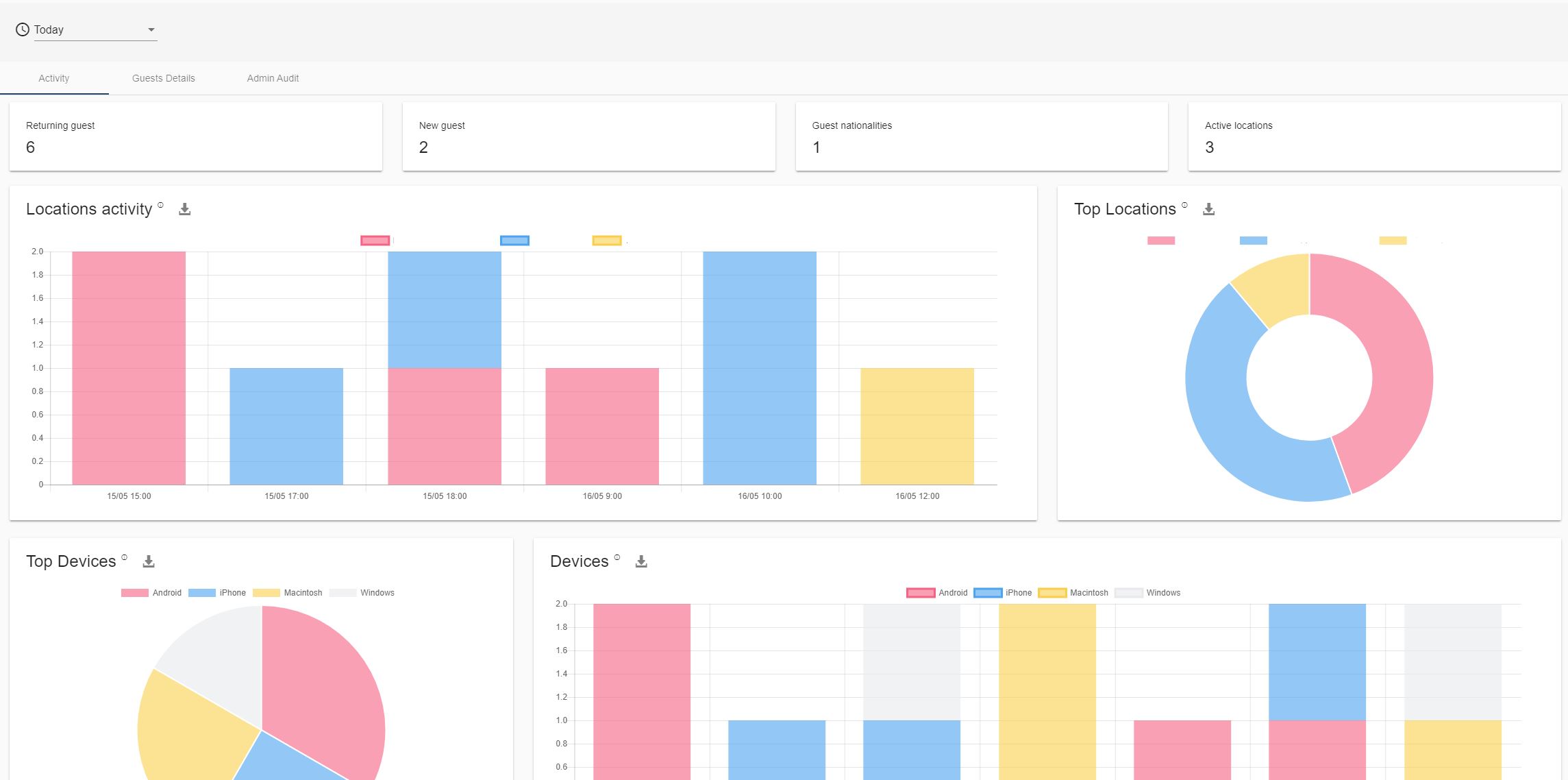 You can adjust the time period for the data fed to the graphs. Fixed time period are available.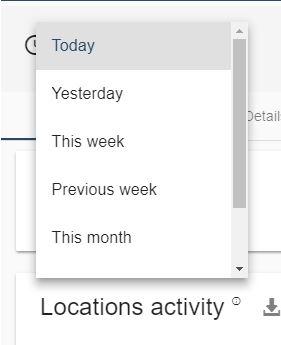 You can also choose a custom period.


You can download your data on a chart-by-chart basis by clicking on the download icon in each of them.
Three panels are present; each one serves a different purpose.

The Activity panel gives you general information on the activity level of your locations like the total number of authentications for the period, the type of device used or the type of authentication.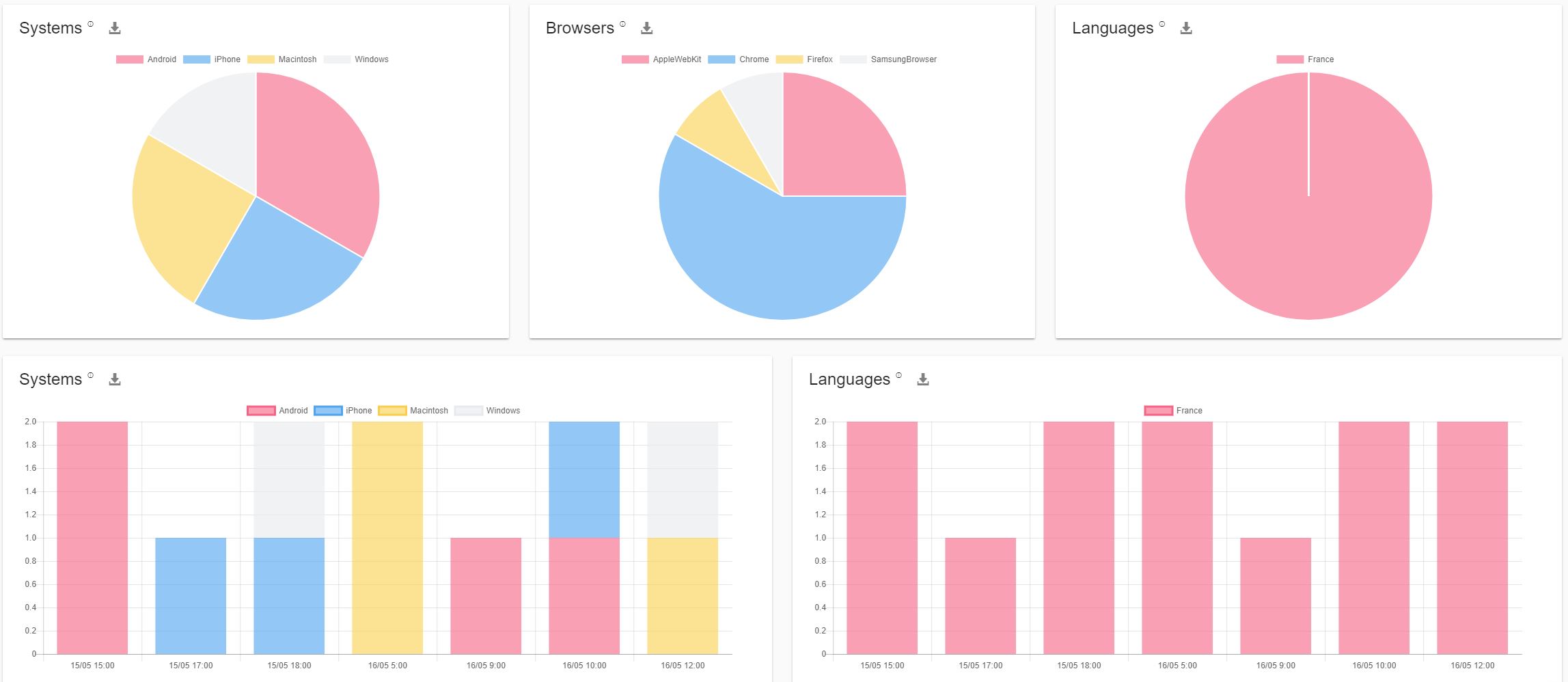 In the Guest Details panel, you will find more user-centered metrics like the browser used or the device's language.
Please find general information and a how-to video about Cloudi-Fi reports and analytics by clicking this link.