This article describes how to enable the Cloudi-Fi cloud-based captive portal on Zyxel Nebula
This setup consists of below main parts:
Get Cloudi-Fi required information

SSID Configuration

Captive portal configuration
1. Get Cloudi-Fi required URL
Location URL: this URL will be used to configure an External Captive Portal
Cloudi-Fi administration Locations Click on the menu button of the location and select Copy Splash page URL

Transform the URI as follows

2. SSID Configuration
Go to Access point SSID advanced settings. From the SSID dropdown, choose the SSID to deploy and configure as follows:
Network Access :
Security options: Open

Sign-in method: Click-to-continue
Captive portal Advance setting
Walled garden: Enabled

Walled garden ranges: add

login.cloudi-fi.net
login-cn.cloudi-fi.net
Strict Policy : Block all access until sign-on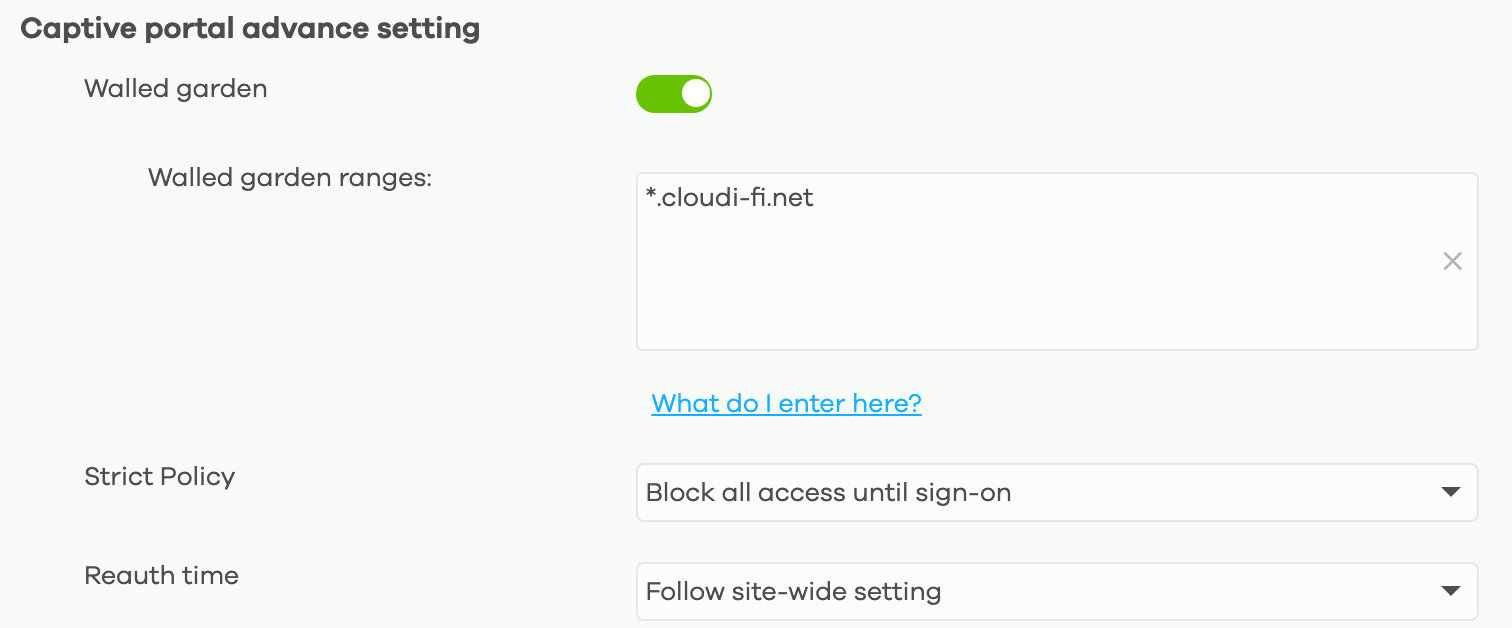 2. Captive portal configuration
On the External captive portal URL, paste your « Splash Page URL »

If you have any questions, please contact us - How to contact your support?