Our step-by-step guide describes how to configure login registration on your captive portal template.
You can let your users log in directly by only providing an email. Here is what it looks like from the user's perspective: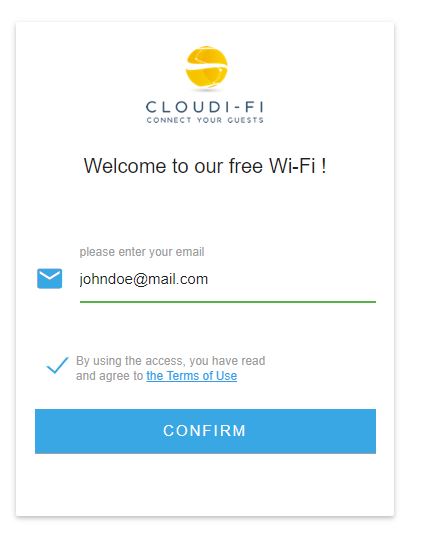 After clicking "confirm," the user will be redirected to the web page you chose when creating the portal in the admin console.
You can also add optional entries like first name and last name.

When uploading the portal, it will be parsed to look for an HTML element with the source property set to the registering method. It must be in the form HTML element. The form element can have no properties; they will be added automatically when uploading the template. It is advised to do it in a hidden input element like this: