How to securely delete a guest session in the Cloudi-Fi captive portal admin console with the Zscaler back-office.
Delete an authentication session on the Cloudi-Fi admin console
For testing purposes, it is often necessary to delete an authentication session. We will see how to remove it from our admin console and ZScaler back-office.
First, go to the visits page and copy the token associated with the guest you want to remove the session from.

Click on the Security link in the left panel menu to get to the ZScaler back office.
Go to the Administration, then User Management.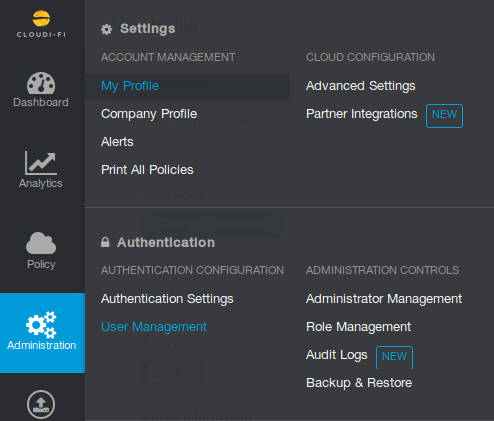 Search the guest with the token you copied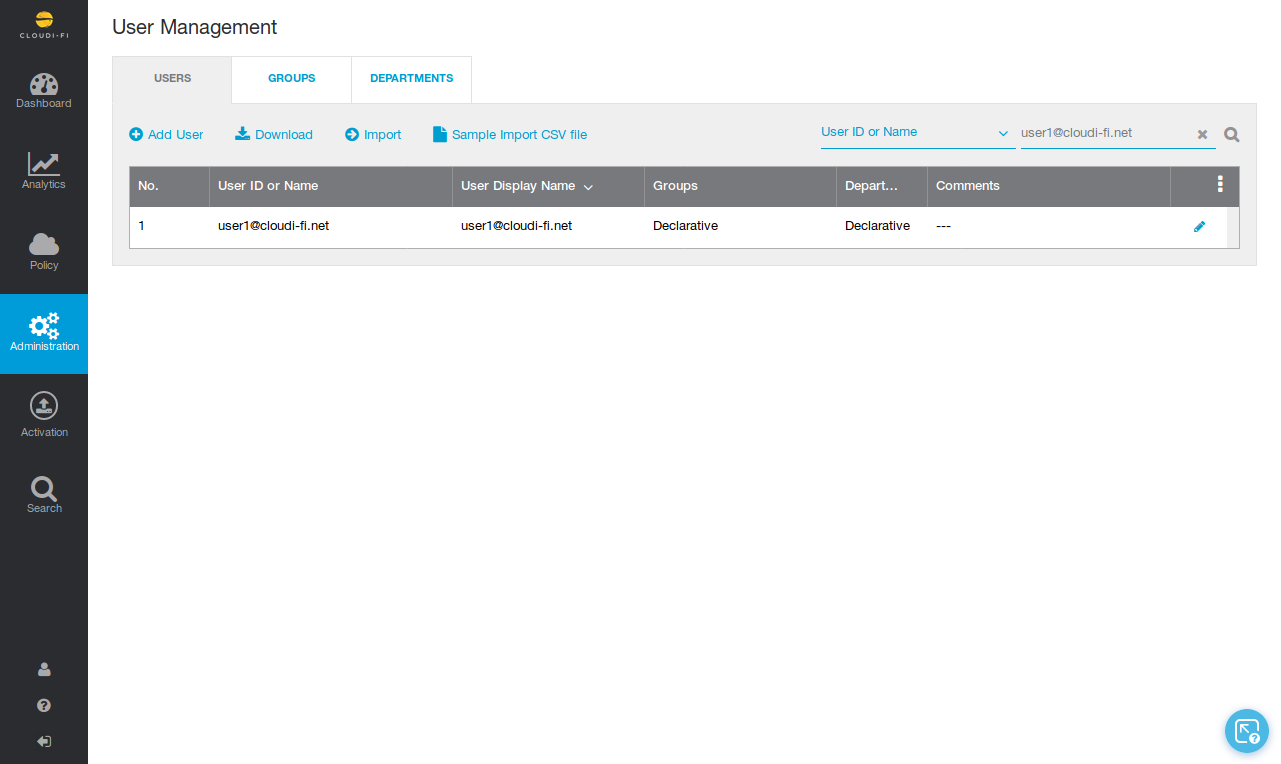 Click on the pen and delete. Finally, go to the Activation panel and activate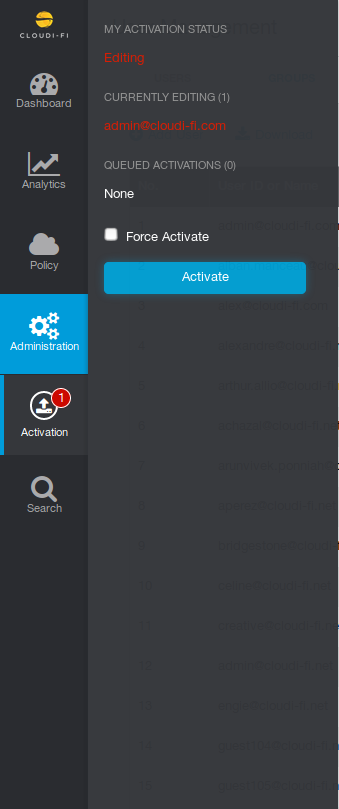 On the guest device, delete all cookies, disconnect from the Wi-Fi, and forget the SSID of the hotspot.