Learn how to get started with Cloudi-Fi cloud captive portal in a few simple steps:
1) 4 steps to state authenticating guest, BYOD, and IoT with Cloudi-Fi cloud-based captive portal: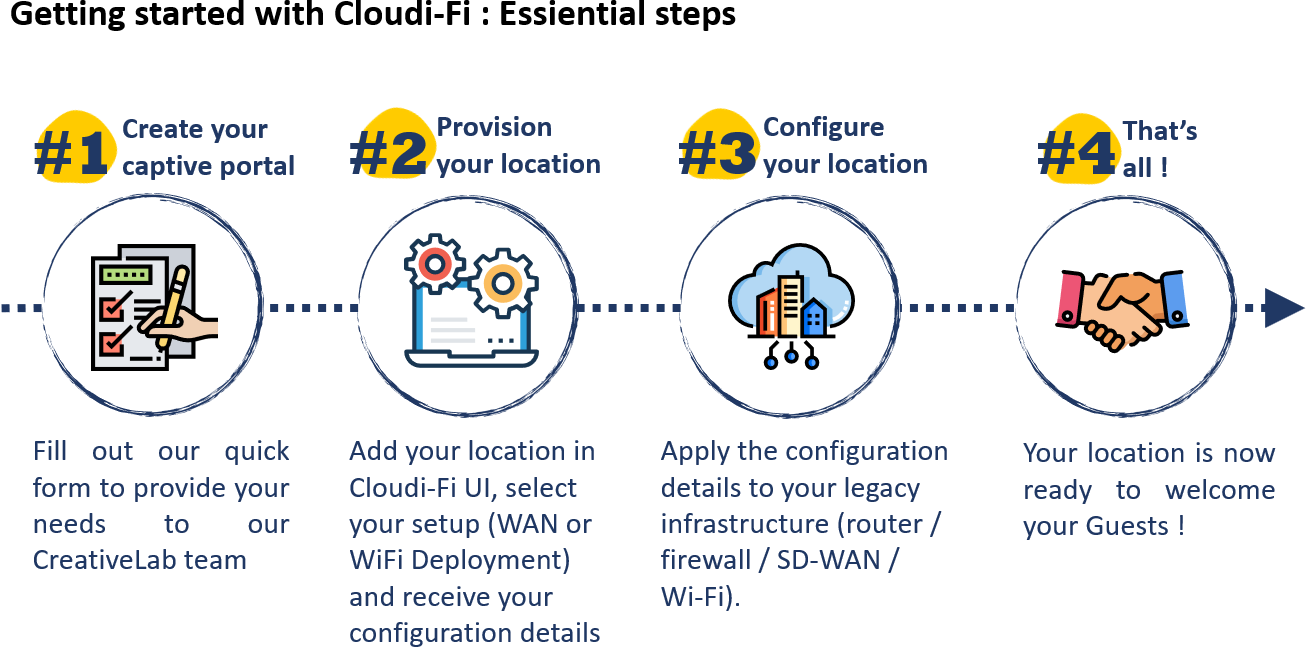 2) Connect to the Cloudi-Fi administration interface
First connection? Please follow the embedded 10 minutes interface tour.
3) Define your cloud captive portal requirements
If you still need to get your cloud-captive portal, let the Cloudi-Fi Creative Lab Team know your wishes. Fill out the form.
4) Configure your Locations
Claim your networks to enable the service.
Cloudi-Fi cloud-based Wifi Captive portal service can be enabled from your router/firewall/SD-WAN device by clicking this link.
Or the service can be enabled from your WiFi infrastructure; check out if your devices are supported by clicking this link.
If you do not find your equipment, don't hesitate to contact Cloudi-Fi Success Team using the support chatbot.
5) Define your perimeters on the captive portal
6) Create custom reports for all your captive portal locations in the Cloudi-Fi admin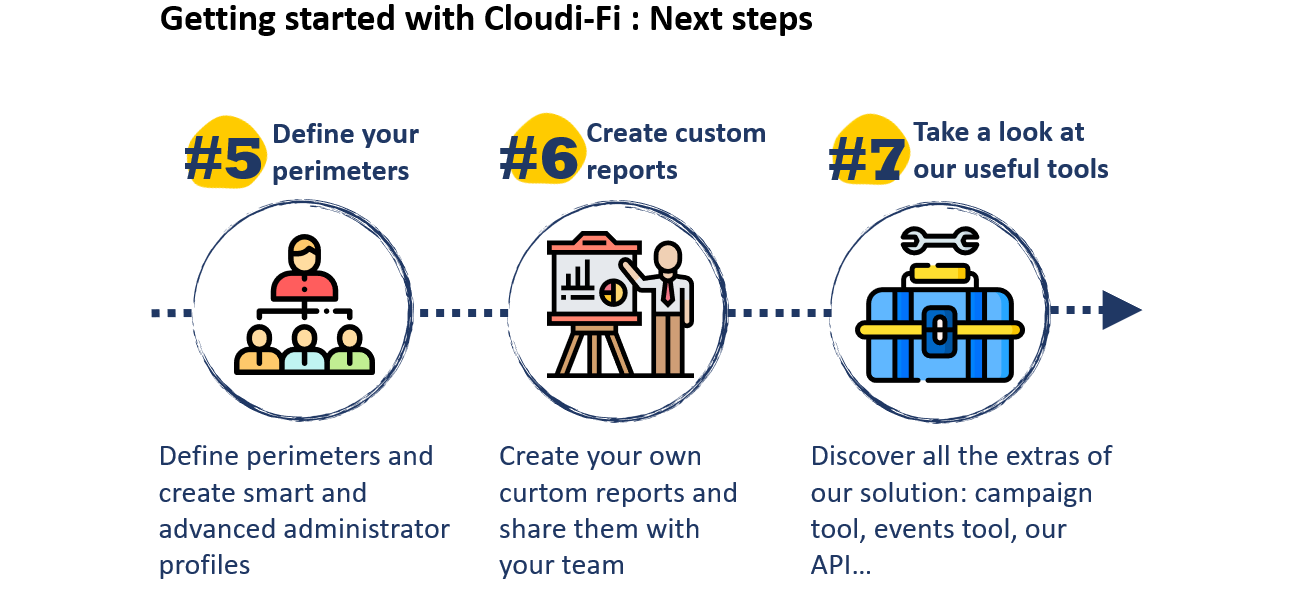 Add administrators in the cloudi-fi captive portal admin tool:
Learn how to add administrators with limited roles and restricted scopes (geographical or functional) by clicking this link.
Check out the status of your captive portal service for each location:
Live status or the service is shown for each of the locations configured. This is useful to check if the service runs for each site by clicking this link.