Describes how to configure your Aruba Instant Access points to forward Syslogs to Cloudi-Fi.
Please check our documentation on configuring the Cloudi-Fi Captive portal with Aruba Instant.
Go to System Show advanced options Monitoring
Type Cloudi-Fi's Syslog Server's IP address
Select your Syslog Facility Levels according to your policy (Or debug by default)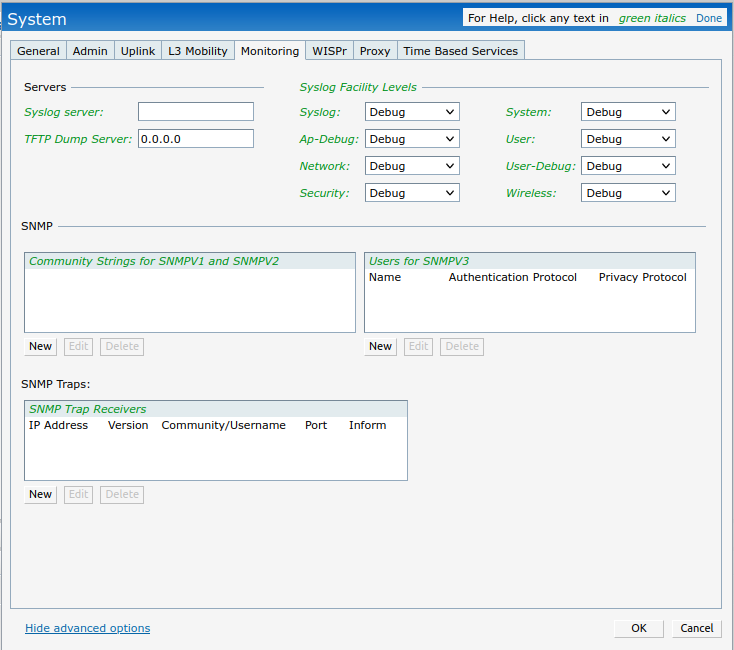 Click on « OK »

Go to Security Roles
Edit the rule for PreAuth.
Rule type: Access control
Service: Network
Destination: to a particular server
IP: your Syslog server's IP address
Options: Log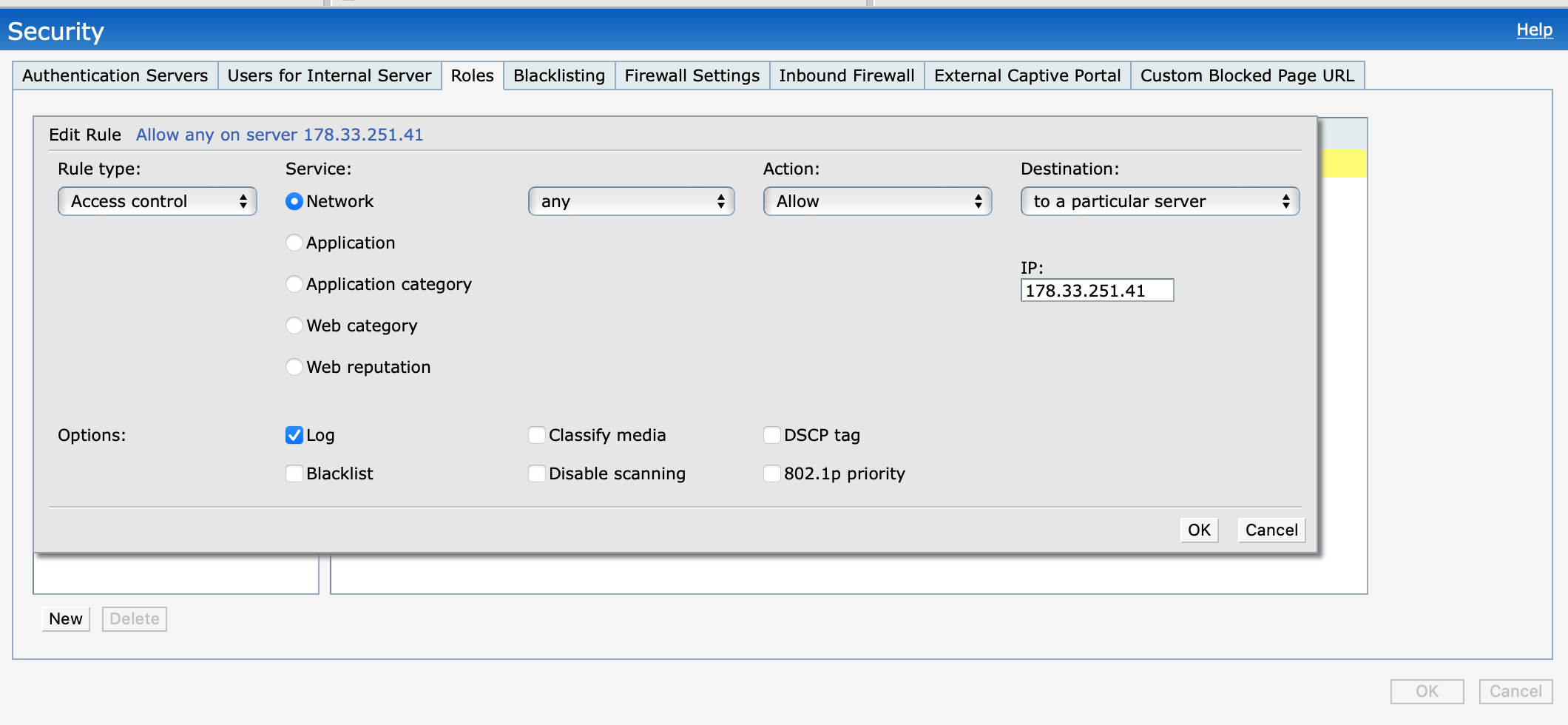 Edit the Access role rules.
Rule type: Access control
Service: Network
Action: Allow
Destination: to all destinations
Options: Log