This article describes how to modify the Zscaler GRE Tunnels destination datacenters.
Edit GRE Tunnels destination:
If you need to modify the destination datacenters associated with a GRE tunnel, you can do so in the Zscaler admin portal.
1. Log in to the Zscaler Admin Portal and select Network > Tunnels from the left navigation bar.
2. Find the tunnel for which you want to change the destination
Go to Cloudi-fi Admin Console Configuration Integration Zscaler Visit administration.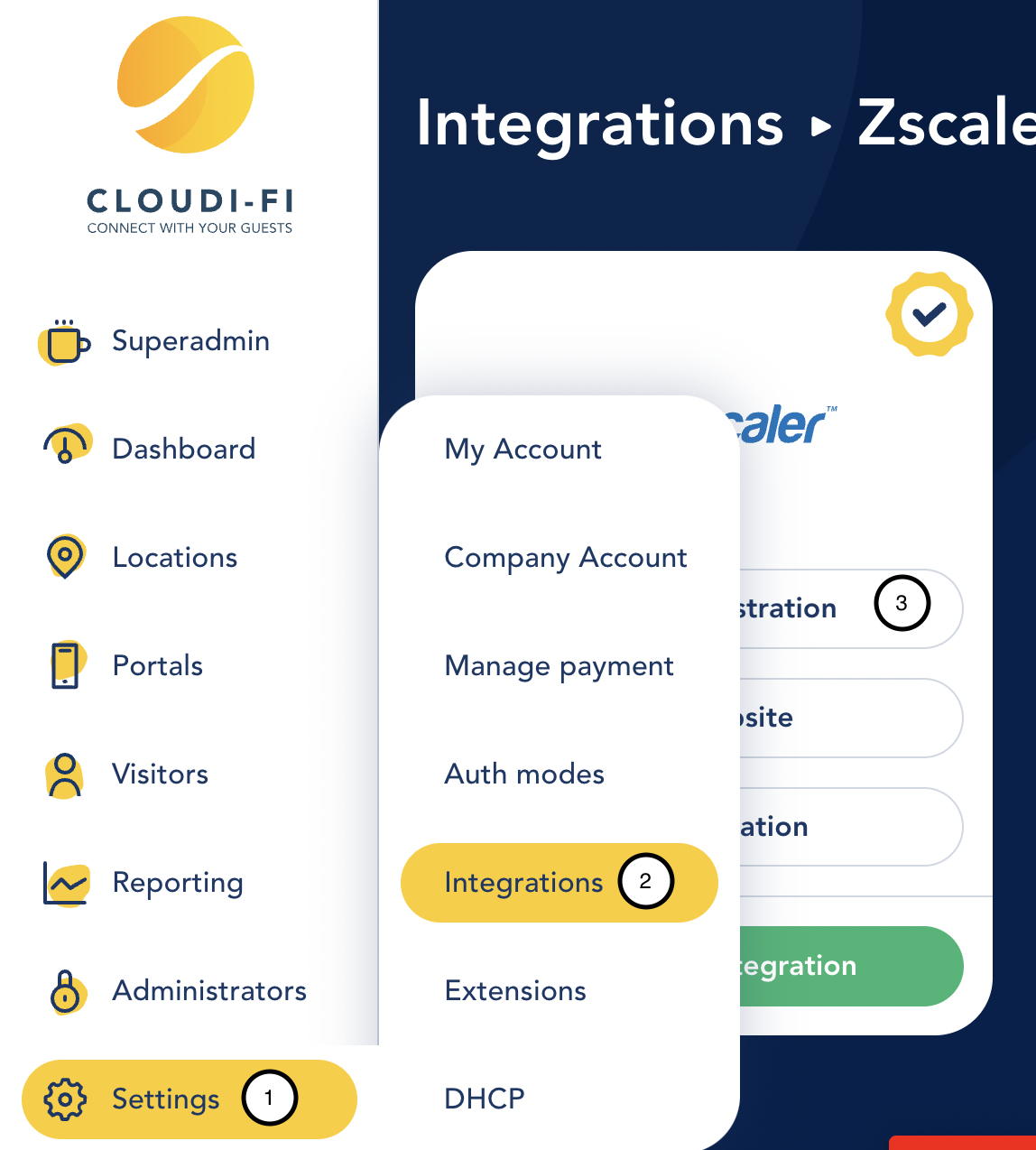 Go on your Zscaler tenant
Go to Administration Static IPs & GRE Tunnels GRE tunnels Edit (the GRE tunnel concerned) Next.

You will arrive to section 2 "DataCenter"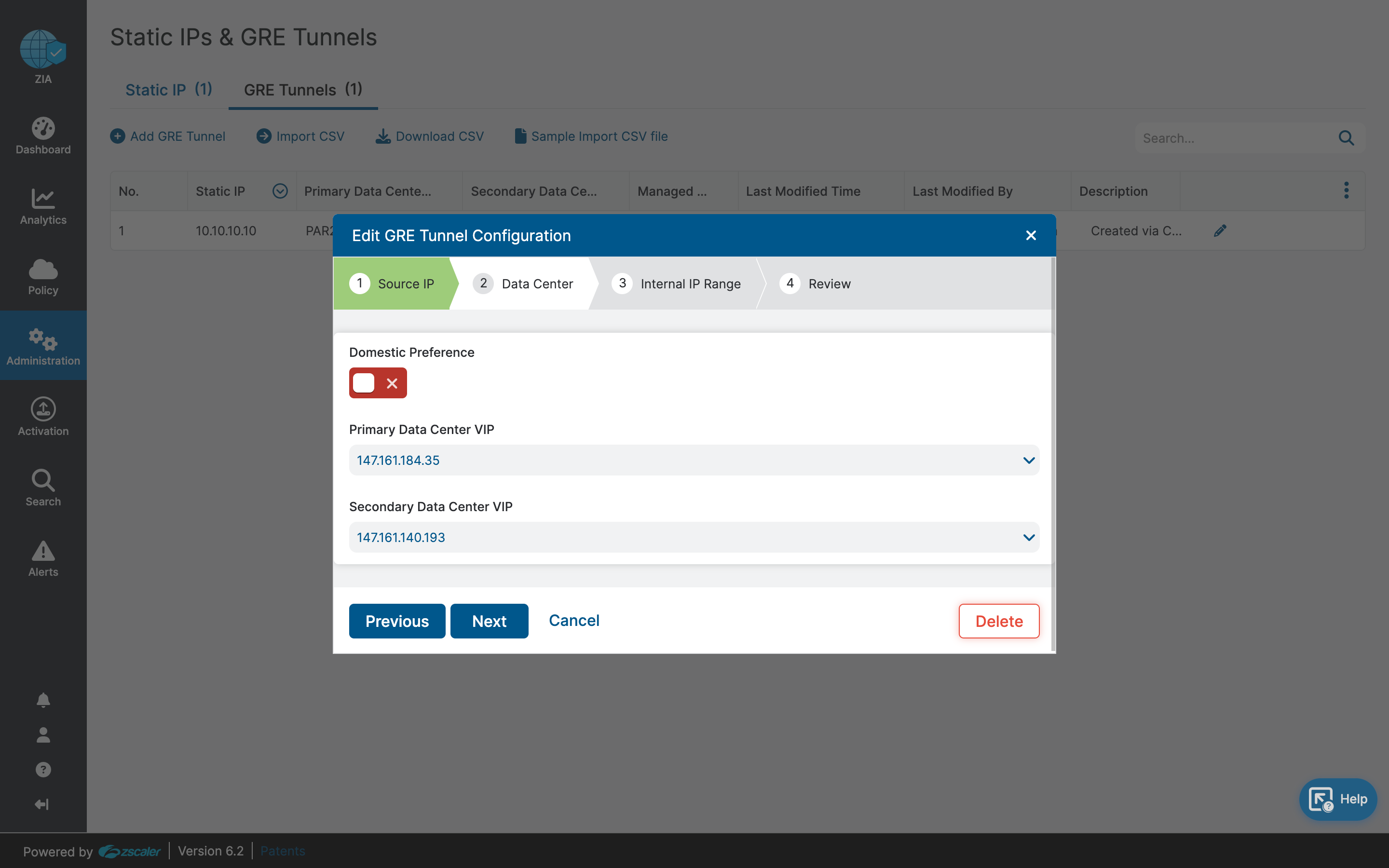 According to the source IP, Zscaler proposes a list of Datacenters for primary and secondary.
Select the destination IPs according to the Datacenter you selected

If you want to choose Datacenter that is not listed

You can go to Zscaler Admin UI Administration Static IP & GRE.

Edit your Static IP.

While Editing it, when you are in the Regions section, Select "Manual" under the "Selection" Block and then Search and select the city you would like.

Now you can save the changes and Go to GRE Tunnels.

Now edit that Particular GRE tunnel mapped to your Static IP X.X.X.X.

In the Data Centers section, new Data Centers will be accessible now (according to your previous changes). You can select it, then save and activate the changes.
Synchronisation
This modification needs to be synchronised with the change of your GRE tunnels on your side.