Describes how to configure your Commscope Ruckus Cloud environment to enable Cloudi-Fi's captive portal.
1. Get Cloudi-Fi required URL and RADIUS secret
Location URL: this URL will be used to configure an External Captive Portal
Cloudi-Fi administration Locations Click on the menu button of the location and select Copy Splash page URI.

Transform the URI as following

Company Key :
Go to Settings Company Account and copy the Cloudi-Fi Public Key
2. SSID Configuration
Go to Wireless Networks on the left side menu Add a new Network and configure with the below settings.
On the Network Details tab:
Network Name: Your SSID Name

Network Type: Captive Portal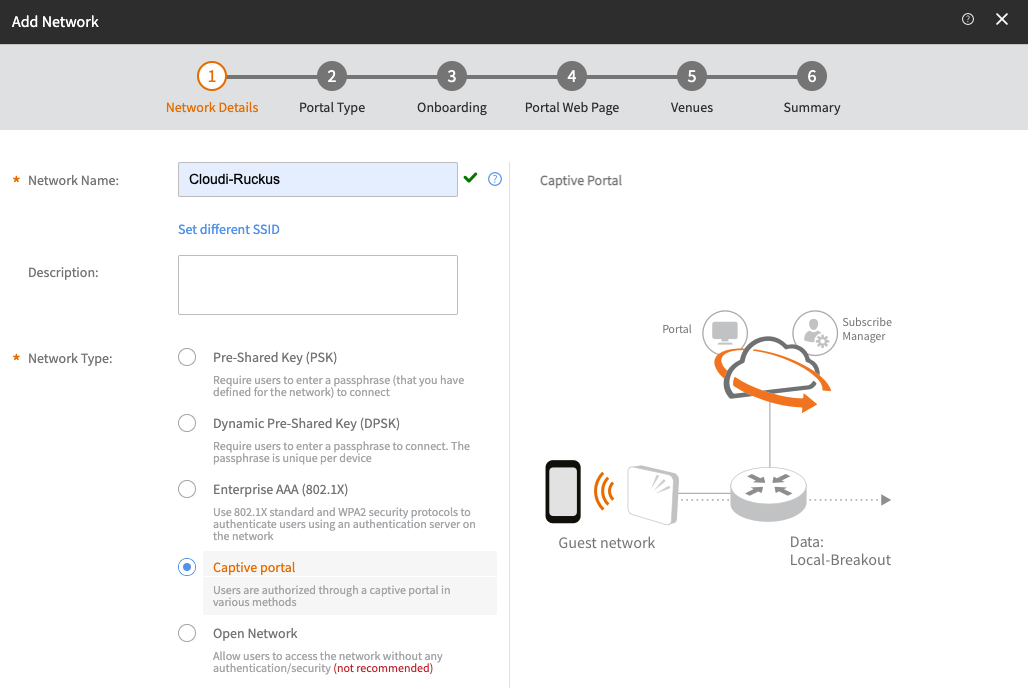 On the Portal Type tab:
Select 3rd Party Captive Portal (WISPr)
On the Settings tab:
Portal Provider: Cloudi-Fi

Captive Portal URL: Splash page URI copied from the Cloudi-Fi interface

Integration Key: Make sure to save it, you'll need to enter it on the Cloudi-Fi admin console (see next steps)

Walled Garden:

*.cloudi-fi.net

*.cloudi-fi.com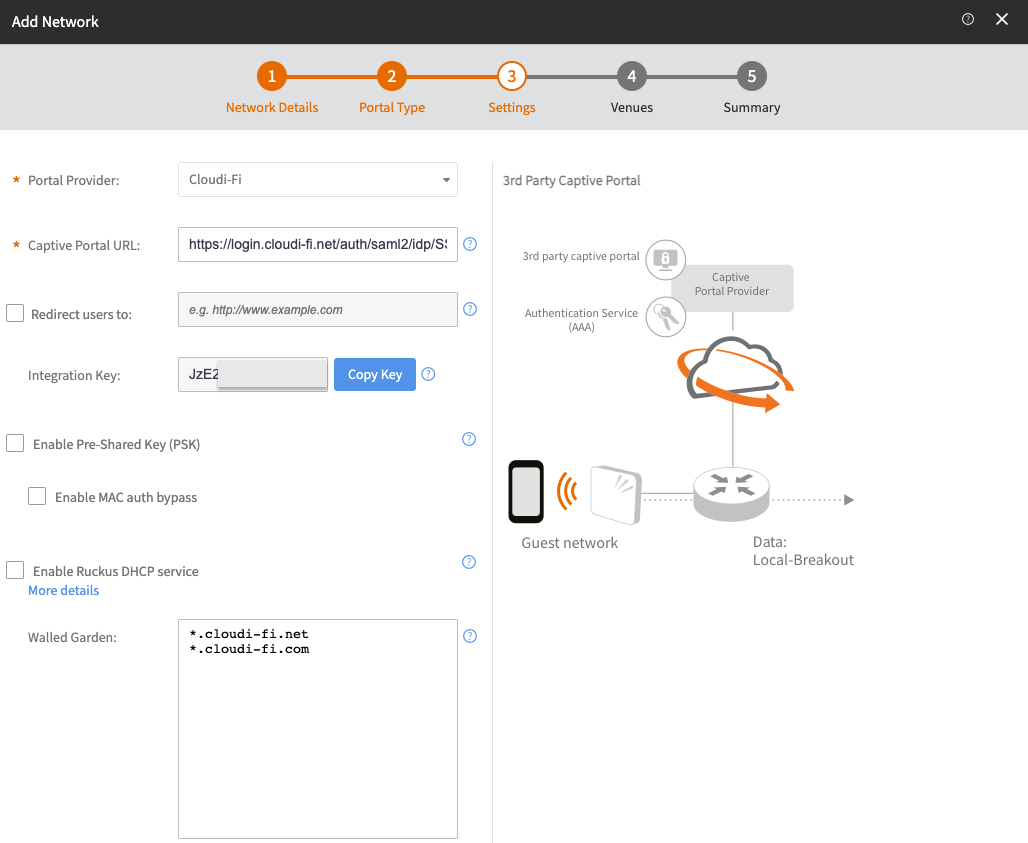 On the Venues tab:
Select the Venues for which you want to activate the captive portal

Make sure the Activate option is On
3. Provide Integration Key to Cloudi-Fi
Go to Cloudi-Fi Administration interface Settings Integrations Commscope Ruckus SmartZone.
Local Smart Zone controller: Disabled

NBI Password: Type the Integration Key

If you have any questions, please contact us - How to contact your support?