Describes how to configure your Cradlepoint router to activate the Cloudi-Fi splash page feature.
This setup consists of below main parts:
Get Cloudi-Fi required information

Configure your DHCP and your Guest network

SSID Configuration

Cradlepoint – External syslog server configuration
1. Get Cloudi-Fi required URL
Location URL : this URL will be used to configure an External Captive Portal
Cloudi-Fi administration Locations Click on the menu button of the location and select Copy Splash page URI

Transform the URI as following

Company Key :
Go to Settings Company Account and copy the Cloudi-Fi Public Key
Radius Server Information
Use the chatbot interface and ask for the Radius IPs and secret
2. Configure your DHCP and your Guest network
Go to your NetCloud center configuration.
Go to the Devices' list, select yours and Edit its Configuration.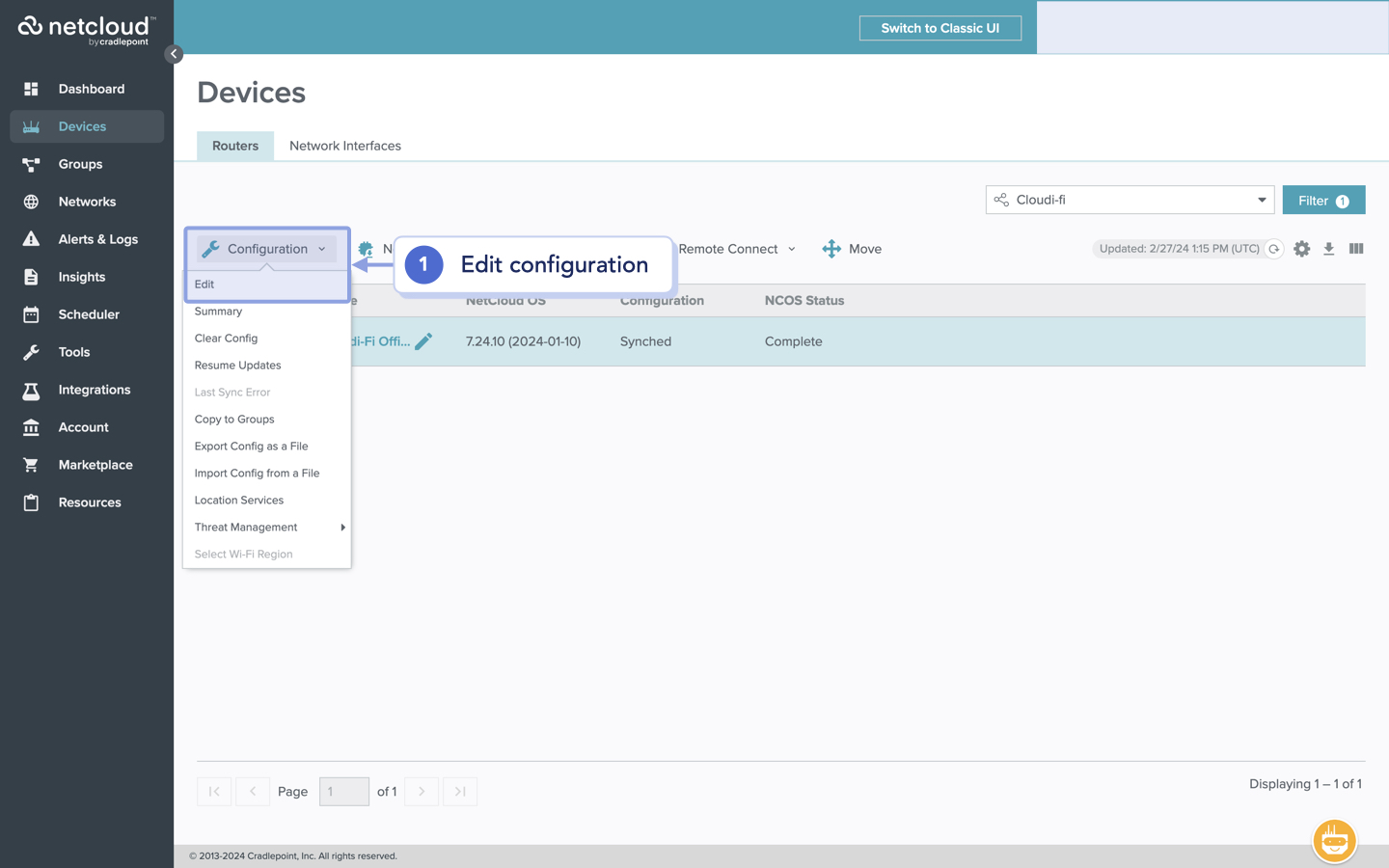 We start by activating the DHCP server on the Cradlepoint. Go to Networking Local Networks. Select Local IP Networks. There, you can add a new Network or edit an existing one.
Choose a name for your Network. Here, we've chosen "Cloudi-Guest".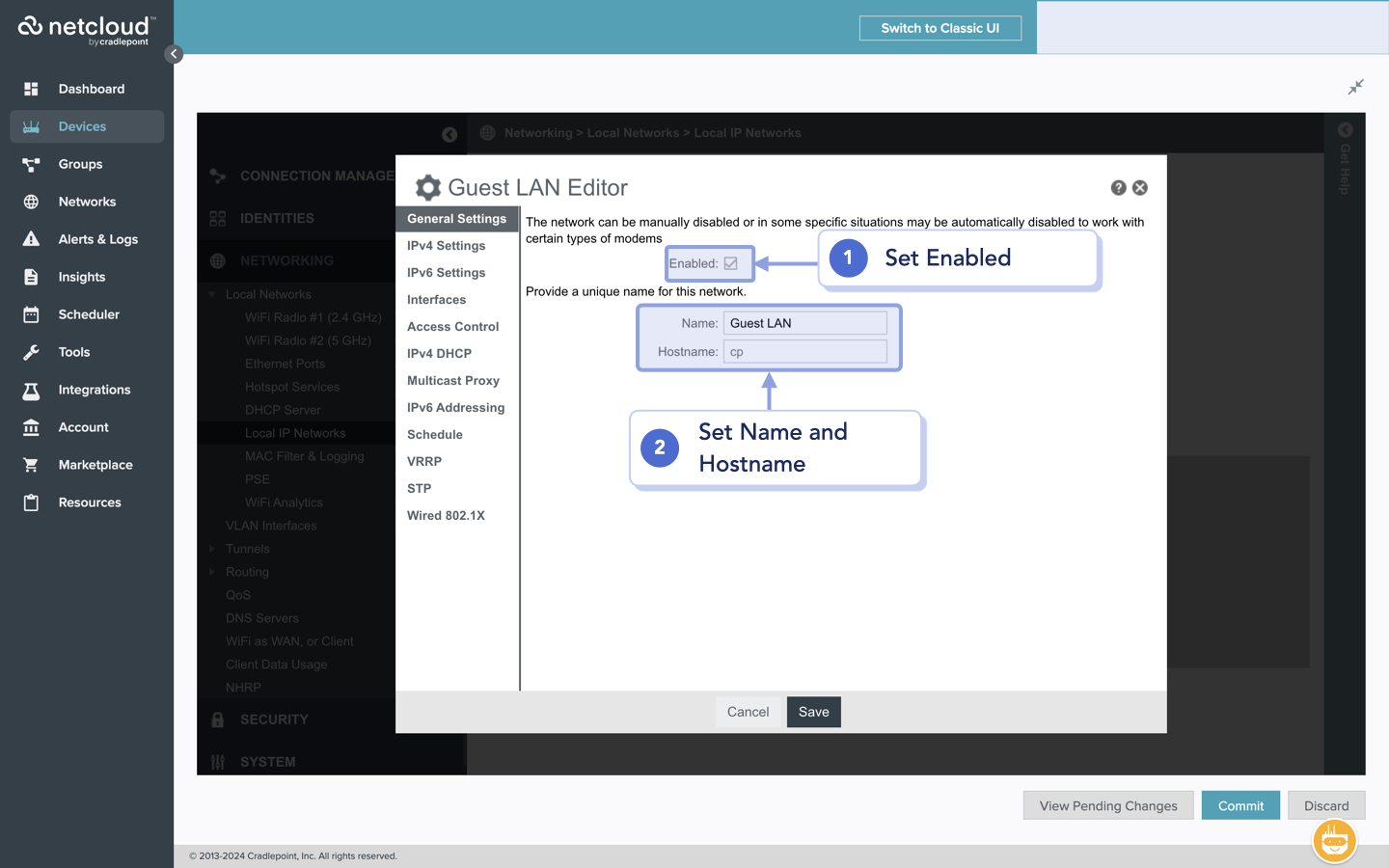 Then, select an IP addresses range. Don't forget to choose "Hotspot" as an IPV4 Routing Mode.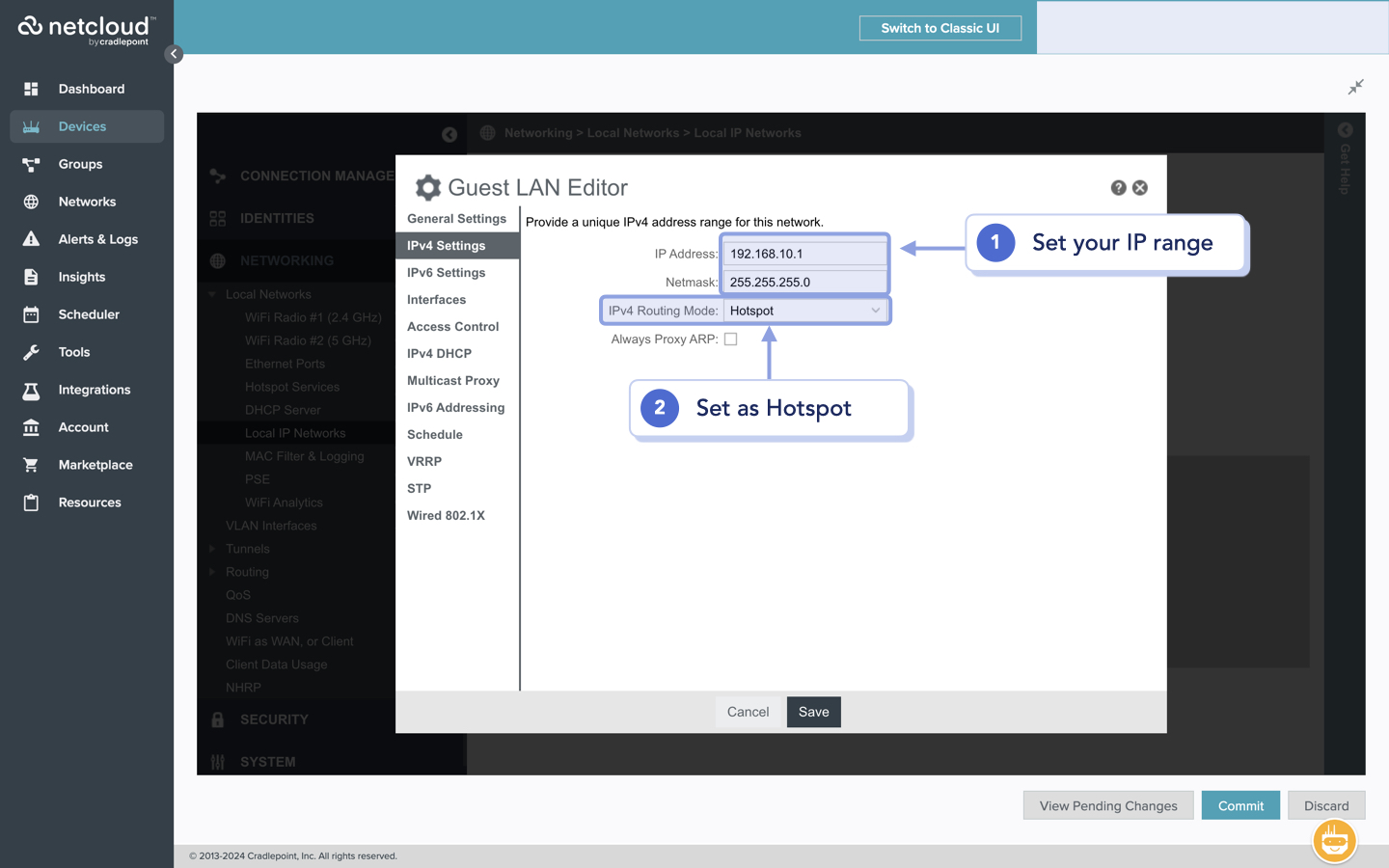 Make sure that your DHCP Server is enabled.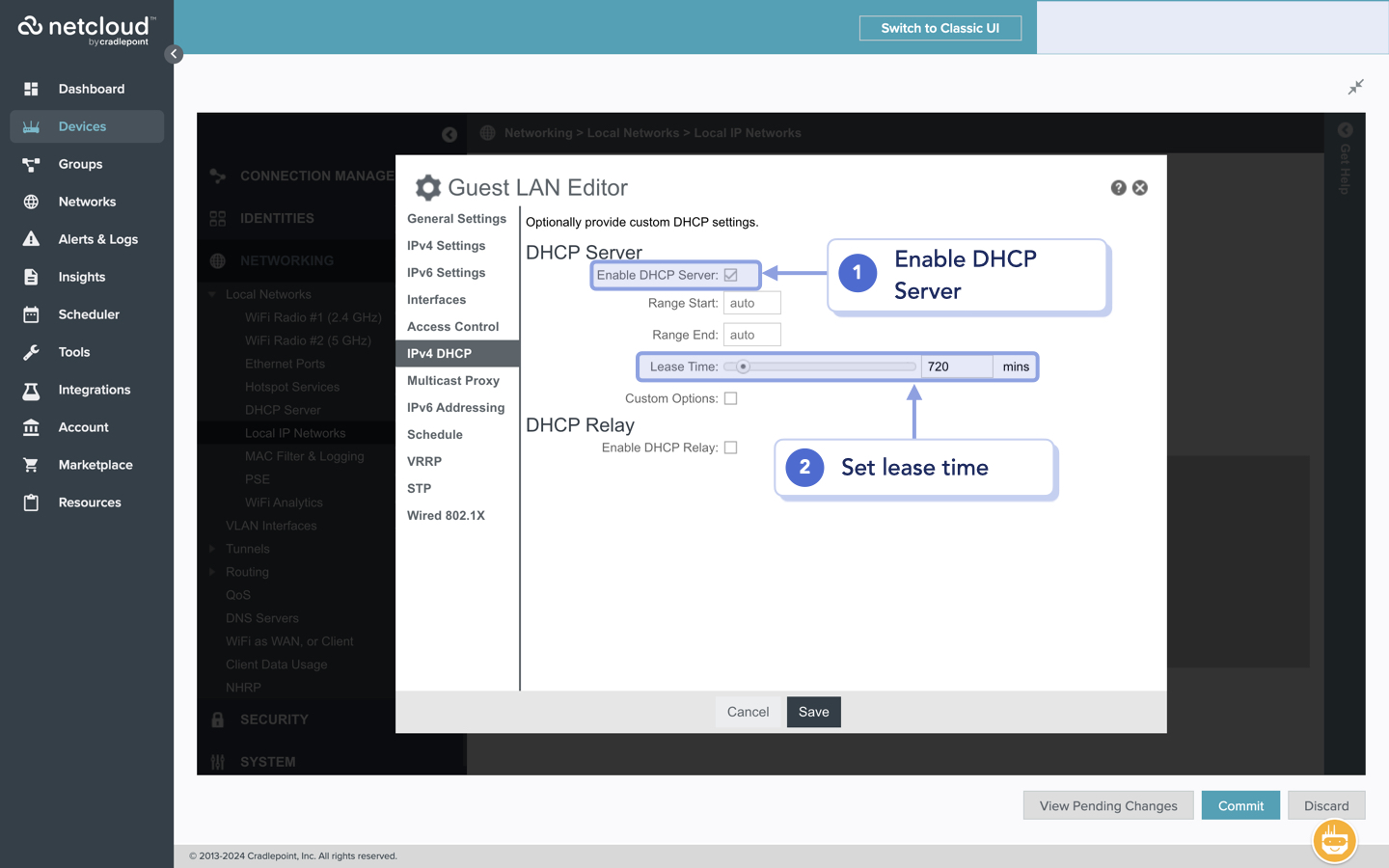 3. SSID Configuration
For each Wifi Radio, edit the SSID.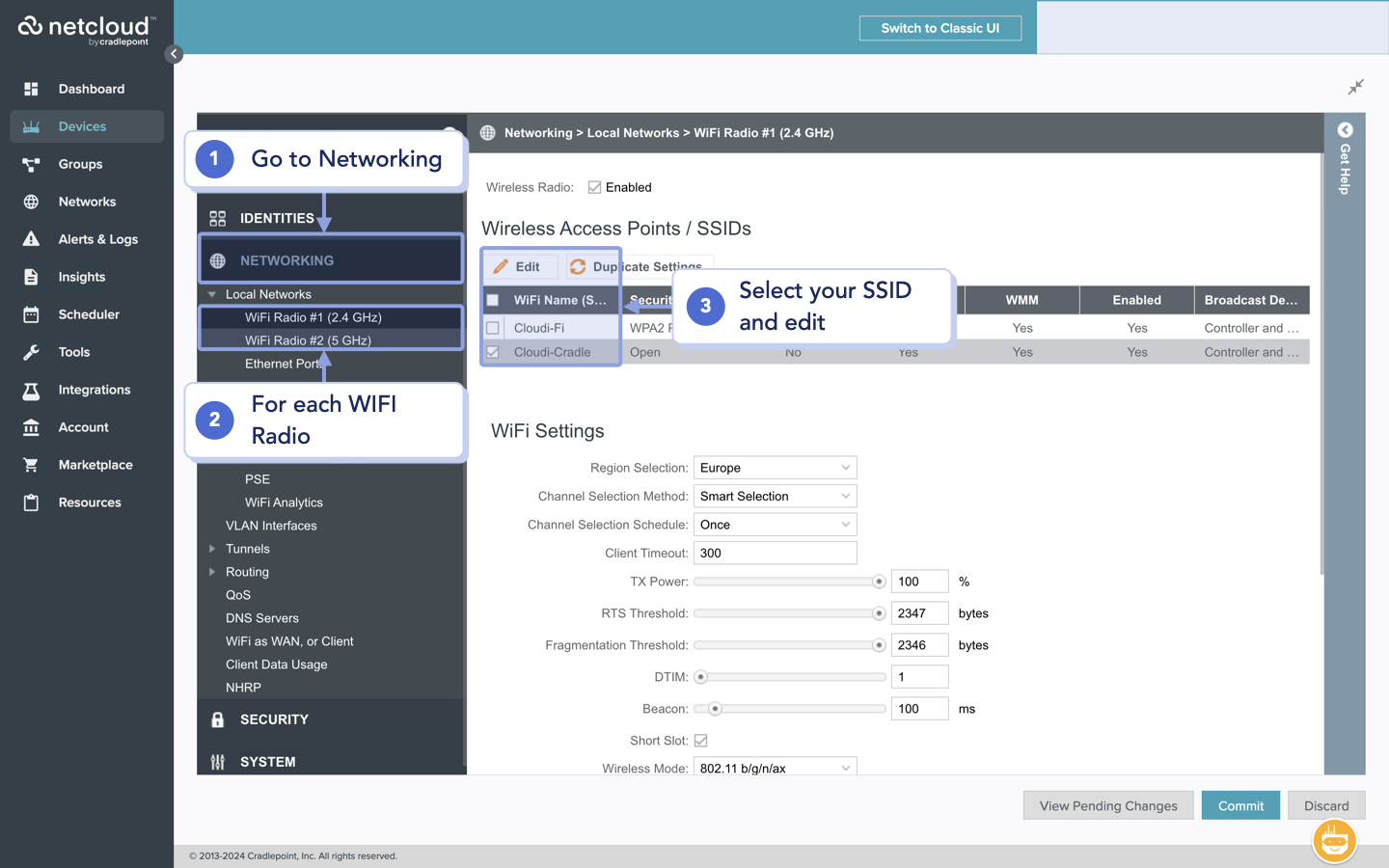 Change its security mode to « Open ».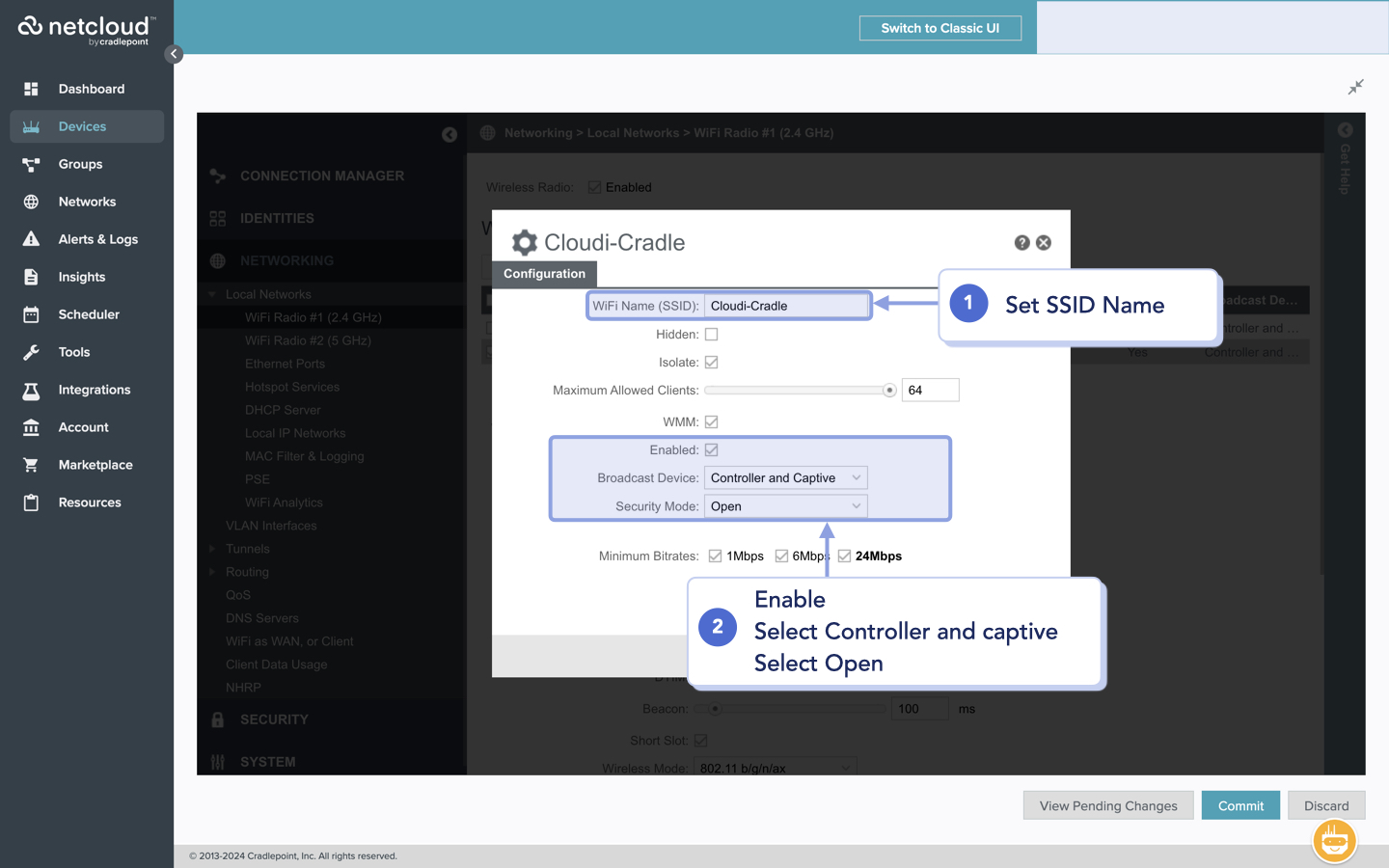 Then, go to « Hotspot Services ».
Select the Hotspot mode « RADIUS/UAM ».
Login URL: paste your « Splash Page URI.»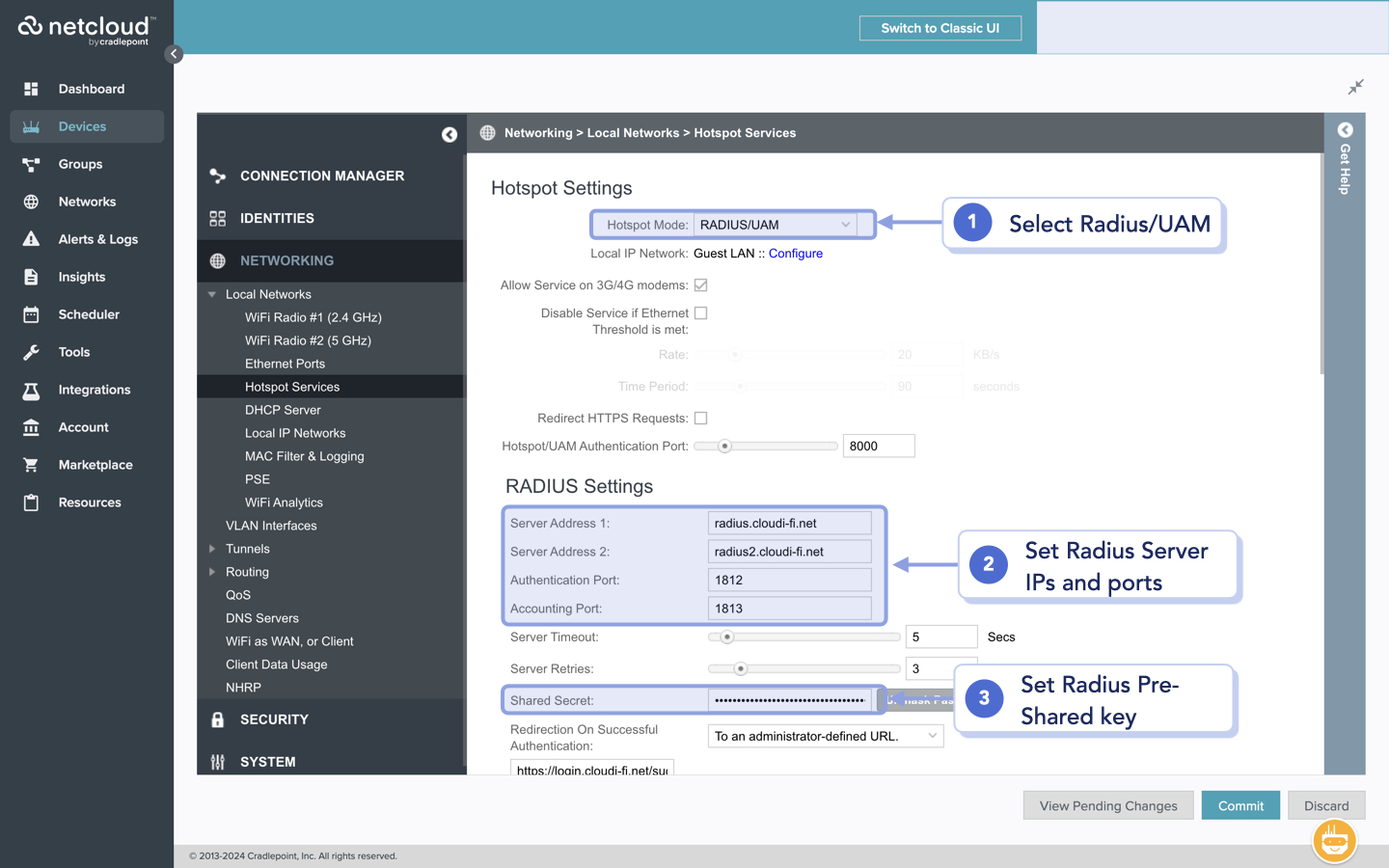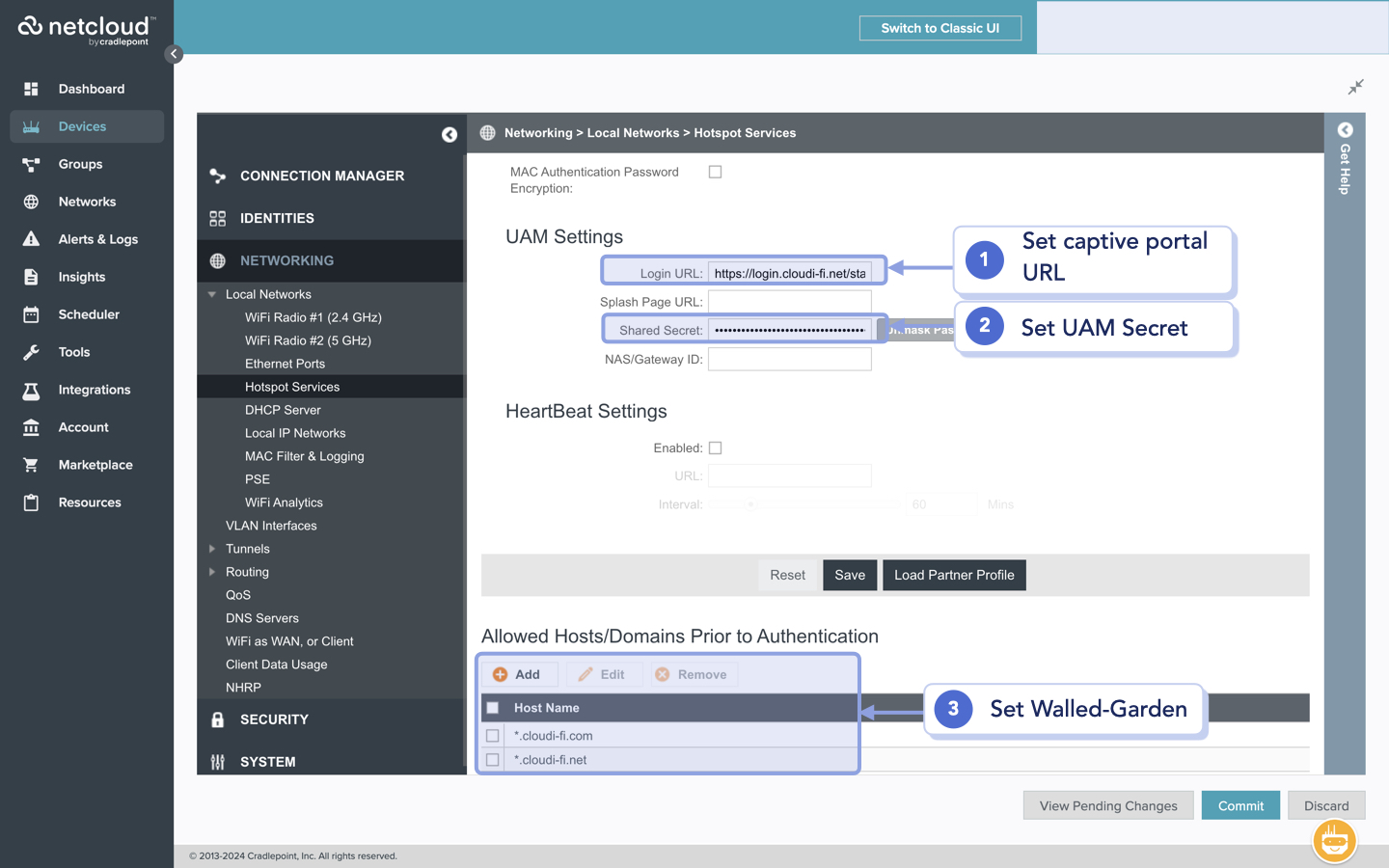 Then, in the « Allowed Hosts/Domain Prior to Authentication » menu, add at least the following hosts :

*.cloudi-fi.com

*.cloudi-fi.net

Server Address

4. Cradlepoint – External Syslog server configuration
On your device's configuration, go to System System Logging.
Change the Logging Level to Debug
Enter the Syslog Server Address (provided by Cloudi-Fi Support Team)